"Another Winner for Higgins"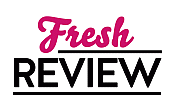 Reviewed by Jennifer Rummel
Posted March 3, 2018

Nora Stuart had a childhood full of wonderful moments and an adolescence filled with humiliation, self loathing, and hard work. Winning an all-expenses-paid scholarship to Tufts propelled Nora forward, but it also came at a high cost. One of her competitors believed he should have won instead, claiming that Nora cheated. Knowing that the small Maine islanders sided with him, Nora left for college early and never looked back.
She pushed herself hard to lose the weight she gained by eating her feelings after her father disappeared without a word. She pushed herself to earn amazing grades, go to medical school, and become a doctor. She specializes in gastroenterology-- which isn't sexy, but it's satisfying and the mortality rate is low.
Nora lives in Boston, but she isn't happy. She discovers just how unhappy she is after getting hit by a car and landing in the ER. She has an epiphany and realizes her priorities are wrong and also that her boyfriend is a jerk. She breaks up with him, takes a leave of absence, and takes her dog to spend the summer on that small island in Maine.
As she recovers from her injuries, she analyzes her life. She never really dealt with her father leaving; she never figured out what happened to him. She has a terrible relationship with her mother and her sister. Her sister is currently in jail, leaving her fifteen year old in custody of her mother. Nora wants to reconcile with her sister, grow closer to her mother, and spend time with her niece.
She rents out a houseboat for the summer as soon as she can be on her own again. Coming back to the island means confronting her past in order to save her future.
Kristan Higgins masterfully weaves together a story about second chances through heartbreak, struggle, hard work, friendships, and forgiveness. Higgins breaks your heart with the trials the characters endure but lifts your spirit with strength and hope.
The small town setting in NOW THAT YOU MENTION IT worked like a charm -- both for the rugged characters and for Nora slowing down her life. The small town and second chances theme works well for the secondary teenage characters, where history tries to repeat itself but Nora takes steps to make sure they have a better high school experience than she did. As Nora confronts her past, making peace with herself, she blossoms after conquering an old hurdle. Often, others help her conquer the past signaling the importance not only of friendships but also a support system. Higgins' classic humor, rugged love interest, and a scene stealing lovable dog all combine to make NOW THAT YOU MENTION IT another winner.
SUMMARY
Following the success of IF YOU ONLY KNEW and ON SECOND THOUGHT comes the highly anticipated new novel by New York Times bestselling author Higgins; a funny and bittersweet story of a woman who returns to her hometown after a decade's absence hoping to resuscitate her relationship with her family, only to discover that her homecoming is not as welcome as she had imagined.
It's been over a decade since Nora left her hometown of Scupper Island, Maine, and very seldom looked back. She's carved out a successful life in Boston where no one knows her as the awkward girl with the delinquent sister and the dad who left, but a not-as-dramatic-as-it-sounds brush with death has her taking stock of her life. Inspired to reconnect with her prickly mother and snarky teenage niece, Nora returns home for the summer, where she's forced to face the people she's spent the last ten years trying to avoid, and where some revelations about her family could either heal her, or send her scrambling back to Boston on the next ferry.
---
What do you think about this review?
Comments
No comments posted.

Registered users may leave comments.
Log in or register now!