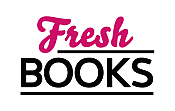 Start your holiday reads in November
"The unsung heroines who landed others on the Moon"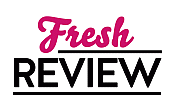 Reviewed by Clare O'Beara
Posted March 2, 2018

Non-Fiction History | Non-Fiction Inspirational | Non-Fiction Biography
Every time I learn about the achievements of past generations of women, I'm humbled. This lovely book HIDDEN WOMEN: THE AFRICAN - AMERICAN MATHEMATHICIANS OF NASA WHO HELPED AMERICA WIN THE SPACE RACE is one such demonstration. We begin by meeting a human computer, when IBM computers were new, and the mathematics required to calculate orbits and re-entries was being developed. John Glenn was about to orbit the world - if the math calculations were correct. He asked for NASA's top lady computer to recalculate, trusting her more than the new machine. But nobody has heard of Katherine Johnson. She was just one of the very many women, white or black, who did such work, while men were engineers and pilots.
NASA and its predecessor NACA paid well, we see, by comparison with teaching or other available choices. Katherine Johnson had graduated from West Virginia State College aged 18, and married and had children before settling to a teacher's life - then NASA advertised for women with her kind of talent. Married women with children were accepted, a very progressive move. By doing this work, women got respect, if not public recognition. In 1960 Katherine became the first woman to publish a paper at Langley's Aerospace Mechanics Division. But the tale broadens to explain the segregation and civil rights issues prevalent at the time. Even at a research facility, life was not perfect.
We also meet Miriam Mann, helping to develop the math needed to orbit the moon, land, launch, rendezvous with an orbiting vessel, and return to earth. I found it almost amusing that as an African-American applicant, Miriam was required to take a chemistry course, while white women were not - Miriam already had a chemistry degree. She also wasn't allowed to live on the campus, and faced a sign in the cafeteria telling her where she was to sit.
Mary Jackson was unusual even among this group, by being NASA's first black female engineer. She conducted wind tunnel tests on the Apollo space capsule. And Dorothy Vaughan, a manager, wisely trained herself to operate IBMs (still at the punchcard stage). As the mission continues we see excellent photos of the space race, the heroes and unknown heroines. Today, we are told, NASA employs 22% female engineers, while nationally the average is 11% female engineers, and NASA, which has now had female astronauts, also has a policy of being an inclusive employer. I have to think that this is in no small part due to the pioneers and excellent role models, the HIDDEN WOMEN. Rebecca Rissman has done a great job of presenting this account in terms that a high school teen will understand, educating them about the space race, Cold War tensions, early computers and much that we all now take for granted. Rebecca Rissman lives in Chicago and has written many non-fiction books, especially about American history and women's lives. She has certainly educated me with HIDDEN WOMEN.
SUMMARY
Tells the gripping story of four female African-American mathematicians who literally made it possible to launch US rockets--and astronauts--into space. Tells the thrilling tale of how each woman contributed, the struggles and resistance each experienced, and the amazing results. Consultants currently work for NASA.
---
What do you think about this review?
Comments
No comments posted.

Registered users may leave comments.
Log in or register now!