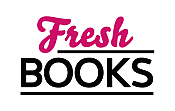 Curl up with a great March read!
"Young Hortense thinks having a shadow spoils her play"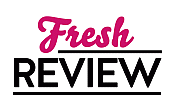 Reviewed by Clare O'Beara
Posted March 2, 2018

I love this quirky, original, and very beautiful short fantasy for young readers, HORTENSE AND THE SHADOW. Set in a forested winter wonderland, illustrated by Lauren O'Hara, this captivating story begins with silliness and stubbornness and ends in bravery and adventure.
Hortense loves playing outdoors and exploring beautiful buildings, but gets annoyed by seeing her shadow, and decides to get rid of it. But maybe a girl is better off to have a shadow! See what you think.
Sisters Natalia and Lauren O'Hara live in London. Natalia the author is a script editor and Lauren is a set designer, and this venture is their first collaboration. The writing is a little unusual in phrasing, and the whole is based on tales from their Polish grandmother. I can't compliment the artwork highly enough for nature and Central European buildings. Little Hortense is brought to life full of movement and determination. In the shadow figure we can also take the lesson of a child becoming impatient with a younger sibling, so we can learn a lot. HORTENSE AND THE SHADOW would make a perfect present for readers from four to eight years. Adults will enjoy it too.
SUMMARY
A haunting, original fairy tale from two dazzling debut picture book talents, in the spirit of Neil Gaiman and Carson Ellis.
Hortense is a kind and brave girl, but she is sad--even angry--that her shadow follows her everywhere she goes. She hates her shadow, and thinks her shadow must hate her too. But one cold, dark night, when bandits surprise her in the woods, Hortense discovers that her shadow is the very thing she needs most.
This stunningly illustrated story stirs the soul with its compelling, subtle exploration of self-esteem, self-identity, and finding inner strength.
---
What do you think about this review?
Comments
No comments posted.

Registered users may leave comments.
Log in or register now!