"Challenging times in the Whiskey and Weddings series"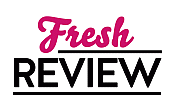 Reviewed by Clare O'Beara
Posted March 1, 2018

Dyeing her hair to play Sandy in 'Grease' made a shy girl the star attraction to her male classmates. Some years later, Jen Mackenzie is still in theatre, but life isn't going so well. Her mother is in chemotherapy, so Jen, who has another apartment nearby, drops by each day. Life in Kansas isn't that exciting. The good side is, TJ Laughlin from her old class works in the same building that she does, and she runs into him on the way to work. MAYBE THIS TIME things will be different.
Stag Signature Bourbon, owned by entrepreneur TJ, throws a party in this book in the Whiskey and Weddings series. Talk is of the corn and sunflower table decorations, signifying Kansas, and of deployments turned to tragedy. But life goes on. Jen is just bartending temporarily and when she accidentally cuts herself instead of a lime, TJ insists on driving her to hospital. The pair have their first real conversation in years.
A lot of the tale focuses on the emotional stress Jen undergoes, the lack of a partner to help her through the tough times and whether she should have brief flings to make herself feel better. We all react differently and nobody should judge someone going through turmoil. What the reader does want to know is, will any of the guys who fancy Jen now, be there for her in the long run?
I felt astounded that Jen's water could be turned off by the utility company. She has further misfortune. But as tempting as it may be to sleep with her boss, is this a wise idea? I really felt, not just in two minds but in three or more as I read. Jen is a grown woman who has looked after her mother for some years, and can make her own decisions. But when a man keeps insisting "you are mine," that is not a healthy attitude.
Expect some strong language and mature romance scenes in this story of strained and reformed relationships. MAYBE THIS TIME by Nicole McLaughlin reminds us that it's okay to accept help when life is suddenly not going well. She has written several books of contemporary romance including three books about the co-owners of the Stag distillery.
SUMMARY
MAYBE THIS TIME is the next heartwarming contemporary romance from Nicole McLaughlin in her Whiskey and Weddings series.
Jen Mackenzie has been knocked down more than a few times, but she always gets up and makes sure she has the last word. It's the reason she now considers herself equal parts self-sufficient and free-spirit. But since losing her job and trying to help her mother beat cancer, real life—and her occasional careless choices—have begun to catch up with her. Her one saving grace: The Stag, a boutique distillery that has become Kansas City's go-to wedding venue. The only catch: One of the owners, TJ Laughlin, happens to be the one man who somehow manages to make Jen feel inadequate.
TJ has secretly had a thing for Jen since high school. Now, as her new boss, it's a daily struggle between revealing his feelings and wringing her beautiful neck. Only one thing is for certain: he can't stand idly by and watch the woman he cares for struggle. She may be convinced that accepting TJ's help is a weakness. But all he sees in Jen is beauty and strength, inside and out. As things finally heat up between them, can TJ find a way to convince Jen that love is about give and take—and having it all, together?
---
What do you think about this review?
Comments
No comments posted.

Registered users may leave comments.
Log in or register now!