"Waking the dead assassin is never a good idea"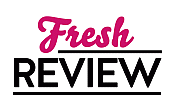 Reviewed by Shellie Surles
Posted February 25, 2018

Suspense Psychological | Thriller Military
A year ago Will Cochrane fell from the Brooklyn Bridge to his death. He did it on camera, in front of many witnesses. No one believes he is alive. If that is true, then why are so many are trying to prove he is? Special Agent Gage is one of them. She hunted Cochrane and does not believe he is guilty of the crimes he is accused of, the killing of cops and innocents. Crimes many people use to justify his suicide. SA Gage simply wants the truth about Cochrane.
Will Cochrane did not commit those crimes, yet he did kill the man who committed them before he jumped off the bridge. Since then he has laid low, he became a bookseller and has not interfered with the dangerous world of spies. He has been dead.
Until, he is contacted by a former colleague and friend, Unwin Fox. Will is not sure if it is a cry for help or an attempt to pull him out into the open. The world should have left well enough alone, because when Fox is murdered, trying to warn Will, Cochrane is determined to find the killer and set things right at any cost.
Cochrane along with the three other most deadly spymasters in the world and a deep cover operative, Kay Ash work together to discover the truth and set it right. What they find, is that danger and corruption go to the highest levels.
Will Cochrane has developed so much as a character over the years. I have to admit though the first books were good, I wasn't previously as excited about a release as I have become over time. ACT OF BETRAYAL seems to sum up all the other books and then give them a slightly different direction in which to go.
All of us who read thrillers hope our hero can have a normal life. Somehow just step away, but it is never that easy. I only hope the Matthew Dunn is able to blend the shocking ending into the next stage of the series without a major personal catastrophy. That's all I will say so I don't give anything away. ACT OF BETRAYAL has a strong storyline, with excitement, loyalty and trust only a certain group of people can have with each other.
From the moment Cochrane is drawn back into the life you see his brilliant mind work and keep him playing the game always one step ahead. His strength comes from the goodness he should not have and the fact that even his adversaries come to love and respect him. It's amazing that people who should hate him, will do anything to help him. Matthew Dunn has created a man we all want to get behind and support. ACT OF BETRAYAL is his masterpiece to that character and what he has done over the previous books. You don't need to read the previous stories to enjoy ACT OF BETRAYAL, but I would suggest it, watching both the character and the author grow is truly enjoyable.
SUMMARY
In this riveting entry in the celebrated thriller series, former intelligence operative Will Cochrane—a "ruthless yet noble" (Ft. Worth Star-Telegram) man from whom "Bond and Bourne could learn a thing or two" (Madison County Herald)—comes out of hiding to expose a conspiracy involving a past assassination that reaches to the highest echelons of the U.S. government.
Three years ago, intelligence officer Will Cochrane was brought in by a Delta Force colonel to assassinate a terrorist financier in Berlin. After the job, the commander vanished, and hasn't been heard from since. The details don't quite add up, and one of the CIA agents who was involved has been investigating the mission. He reaches out to Will for help, but before they can connect, the CIA man is poisoned.
Will is determined to uncover the truth about Berlin, even if it means putting himself in the crosshairs. Framed for multiple murders, the skilled former spy has gone deep underground to evade his enemies and the feds. But honor and loyalty to his old colleague thrust him into danger once again.
When Marsha Gage at the FBI discovers that Cochrane—one of America's Most Wanted—has resurfaced, she immediately launches a manhunt, and she won't stop until she brings the former CIA/MI6 operative in.
With time running out, Cochrane will use all of his training and formidable skills to outmaneuver the FBI and uncover a shocking conspiracy that will rock the foundations of our nation . . . if he can stay alive.
---
What do you think about this review?
Comments
No comments posted.

Registered users may leave comments.
Log in or register now!