"What happens when a stranger becomes much more."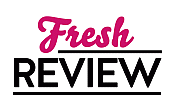 Reviewed by Patti Loveday
Posted January 11, 2018

THE LAST WOLF is the first book in The Legend of All Wolves by Maria Vale and is paranormal romance novel. Vale creates the perfect balance between the paranormal romance and urban fantasy genres.
The characters in this novel really stand out! You have two polar opposites, Silver and Tiberius, that can't seem to stand each other but can't stay away from each other. Silver is at the bottom of the Pack's social order which means her chances of finding a decent mate and having a better life are slim to none. Tiberius is half shifter and half pack with many secrets he wants to keep hidden. He also considers himself human and hates his pack side. Then one day the two cross paths and that is where all the heated drama begins.
You will root for Silver and Ti from the moment they met. As their relationship develops you will see sides of both characters that help explain why certain things are the way they are in the present. Vale does not rush their relationship but instead lets it burn slowly until it becomes a full- blown flame. Since they do not know each other it helps for them to accept each other as their own person and not the title they were born with. I enjoyed reading the heated exchanges and the humor they share as the chemistry between them grows.
THE LAST WOLF is not solely focused on romance. It is about much more like pack survival, protecting the pack, friendships, family, love, and lots of enemies. Vale has created a world unlike any other that is full of mythical creatures and unlike any other stories I have read. I highly recommend THE LAST WOLF to anyone who loves a good paranormal romance that really stands out long after you read the last page.
SUMMARY
Debut author Maria Vale's extraordinary writing and world-building combine to create a spectacular fantasy paranormal romance
PARANORMAL FANTASY ROMANCE
It is under the Iron Moon and the watchful eye of her Alpha that Silver Nilsdottir takes her first unpromising steps into adulthood. But as a lone runt with a crippled leg in her wolf form, Silver is facing a life of endless submission.
Then Tiberius Leveraux stumbles wounded into their territory with a plea for protection. If Silver is to make a real place for herself, she must fight for Tiberius—her only chance at ever having a mate. And in the end, she is forced to shield all of them, the Pack, the land, and the man she loves, from ancient enemies.
---
What do you think about this review?
Comments
No comments posted.

Registered users may leave comments.
Log in or register now!