"How do you stop a terrorist"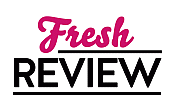 Reviewed by Shellie Surles
Posted January 9, 2018

Small business owner Dexter Worthington meets a sweet Saudi entrepreneur who asks him to set up a shell account for him. This perfectly reasonable and kind man offers Dexter a contract with the Saudi royal house if Dexter helps him with the shell account. After the attacks on September 11, 2001, the man and his family suddenly disappeared. As Dexter looks closer at the situation he realizes, he may have helped a terrorist. Rather than come forward, Dexter tells no one, takes the contract and becomes very wealthy. Now fifteen years later, Dexter's future is in jeopardy after essential papers pertaining to his shady deal end up stolen, threating to expose the businessman. Dexter will do anything to hide his secret. At the same time, Pike and Jennifer must discover those stolen documents before the public finds out, and exposing their secret organization. Brad Taylor always creates an intriguing group of characters in his series. RING OF FIRE is one of the better books he has written in a while. The book moves, the characters work together and blend more smoothly. You'll turn pages quickly to see if they are going to stop them in time. RING OF FIRE gives thriller readers the excitement they desire.
SUMMARY
Fifteen years ago, a desperate defense contractor used a shell company to provide a bribe to a wealthy Saudi businessman in order to win a contract in the Kingdom. Now a powerful player in the defense industry, the illicit deeds revealed in the Panama Papers could prove his undoing.
Panicked, he sets in motion a plan to stop the next leak, but he is not the only one worried about spilled secrets. The data theft has left the Taskforce potentially vulnerable, so operators Pike Logan and Jennifer Cahill are ordered to interdict the next leak as well, in order to control the damage.
Unbeknownst to either group, the Saudi has been using the shell company to fund terrorists all over the world, and he has a spectacular attack planned, coinciding with the fifteenth anniversary of 9/11. The information Pike and Jennifer uncover will put them on the trail of the imminent threat, but it's one that they might be unable to stop.
Called Ring of Fire, it will cause unimaginable destruction across the United States, and the ensuing chaos and terror will distract the Taskforce from a truth no one sees: Ring of Fire was only the beginning, and the danger is far from over.
---
What do you think about this review?
Comments
No comments posted.

Registered users may leave comments.
Log in or register now!