"A murder mystery that will leave you second quessing"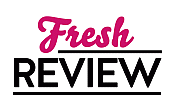 Reviewed by Patti Loveday
Posted January 5, 2018

Young Adult Suspense | Young Adult
PRETTY DEAD GIRLS is a cross between Mean Girls and Pretty Little Liars making it a must-read for fans. Told from the perspectives of Penelope and the mind of the killer (who is not revealed until the very end). This standalone novel is a fast-paced suspenseful read that will leave you wondering who done it!
Set in an upper-class tourist town that is nestled along the California coast called Cape Bonita. All the children in this town are well known for being extremely talented both in academics and extracurricular activities. Would someone kill for a spot in an elite school club that members are selected based on grades and who they know? Lark is the best of the best when it comes to most respected and intelligent girls at the high school. Only ten girls are accepted each year, five seniors and five juniors.
As you read PRETTY DEAD GIRLS, you will guess and second guess who the murderer is. Murphy writes with such a descriptive and creative touch that makes it easy to become a part of the story. A story that is a real-life game of cat and mouse where innocent lives are at stake means who can you trust? Who could do the unthinkable just to earn a spot in this club? There is lots of drama, mystery, suspense, friendships, enemies, and death all nestled within the pages of this extraordinary young adult novel.
When Penelope starts to notice a fellow student named Cass everyone takes notice making people question the reason. Cass is well known as the student who blends into the background. He has a dark, secretive past that no one knows anything about but rumors and gossip swirls. Can opposites attract or is it something more? Can one of them be the killer or are they trying to solve the murder before the cops do or someone else becomes a victim?
You will remain on the edge of your seat as you read page after page of this suspenseful read making it hard to put down. PRETTY DEAD GIRLS is a murder mystery that is hard to solve but will keep you up at nights trying to solve. The characters are well developed and unique with fascinating pasts that are told in bits and pieces to help explain why the murders are happening. When secrets are revealed no one is ready for what they discover.
I truly enjoyed reading this thrilling and impelling murder mystery that kept me second guessing who done it. If you are a fan of Pretty Little Liars, you really need to read PRETTY DEAD GIRLS.
SUMMARY
Beautiful. Perfect. Dead.
In the peaceful seaside town of Cape Bonita, wicked secrets and lies are hidden just beneath the surface. But all it takes is one tragedy for them to be exposed.
The most popular girls in school are turning up dead, and Penelope Malone is terrified she's next. All the victims so far have been linked to Penelope—and to a boy from her physics class. The one she's never really noticed before, with the rumored dark past and a brooding stare that cuts right through her.
There's something he isn't telling her. But there's something she's not telling him, either.
Everyone has secrets, and theirs might get them killed.
Excerpt
"That car is still trailing us."

Glancing in the side mirror, I see that the car is behind us. Cass chooses that moment to take a curve extra fast, making the tires squeal, and I gasp. "You're scaring me," I murmur. It feels like my heart just flew into my throat.

"Just wait. What I really want to do is going to scare you even more," he says cryptically.

"What do you want to do?"

"You'll have to trust me on this."

"Okay." I clamp my lips shut. I shouldn't automatically agree, right? I'm still having trust issues, even though I'd never say that out loud. This entire day has been confusing. I don't know who to believe anymore.

"No demanding we back out once we commit," he says, his gaze never wavering from the road. "That's a surefire way to get ourselves hurt."

His words are ominous. Like a warning. "Fine. I'm all in."

He eases up on the gas pedal, just the slightest bit. The car slows, the vehicle behind us drawing closer. So close I swear it looks like it's going to eat the back bumper. "I don't want you to freak out."

"Oh my God, Cass." Why is he slowing down? "Just tell me."

"You have to promise me one thing first." His gaze meets mine, lingering a moment too long. He should be watching the road, not staring at me. "Say you'll promise."

"I promise," I readily agree, frowning. "But what am I promising?"

He's staring straight ahead once more, his fingers sliding over the steering wheel, almost like a caress. "You can't scream."

What?

"I mean it. No screaming. No yelling. You must remain quiet. I need you to trust me, Pen." He hesitates, his voice dropping lower. "Do you trust me?"

Do I? He's already asked me once and I said yes, but the doubt still creeps in. He scares me a little. He also—God, I am so ridiculous thinking this, but—he turns me on. He does. There's something about him. He has this edge that other boys don't have. And when he touches me, kisses me…

I'd probably do just about anything he asks me to.

So how can I doubt him when we've already gone this far together?

"I won't scream," I tell him quietly. "And I won't yell. I promise."

"Okay." He nods once, then hisses out a breath between his teeth. I chance a glance at him, the way his dark hair falls over his forehead, how he's squinting his eyes. What he's about to do, what's about to happen, feels…dangerous. "Here it goes."

With a flick of his wrist he turns the car's headlights off. Like, completely off. The road goes dark. I suck in a breath, hold it until I feel like it's choking me. He hits the gas pedal hard, the SUV roaring to life as he flies down the road. A dangerous, winding road where multiple car crashes occur every year. The windows are down, the wind blows through my hair, blasts against my face, and I close my eyes.

I'm scared, and I can't make a sound. Not a peep. I hold onto the handle right above the window, gripping it with both hands as Cass takes the twisty road with ease. My gaze is trained on the side mirror and I watch for the car lights behind us.

They're still there.
---
What do you think about this review?
Comments
No comments posted.

Registered users may leave comments.
Log in or register now!