"A strange kind of justice prevails!"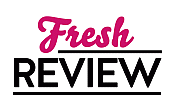 Reviewed by Viki Ferrell
Posted January 2, 2018

Olivia Lathom's body is dumped in Paddock Square in the middle of the night. Paddock Square is in the center of Brownwood, one of three town squares in The Villages, Florida, an expansive retirement community in north central Florida. Olivia is in The Villages for a book signing of her New York Times best-seller.
Esther Higgins is accused of killing Olivia. Esther is the aunt and only living relative of J. D. Duncan, Matt Royal's girlfriend. Matt is called into action once again ... called to leave his beach bum life on Longboat Key and head to The Villages to defend Aunt Esther. Esther's arrest is based on the say-so of a neighbor who heard Esther say she would kill Olivia for stealing the manuscript she wrote. That manuscript put Olivia on the best seller list. However, after Esther is arrested, more evidence begins to mount against her.
Matt's investigation takes him on a journey through Sumter County and The Villages, to several small towns in southern Georgia, on to Buckhead in Atlanta and even into South Carolina. As one small clue leads to another, he wonders how they all fit together. J. D. even goes undercover in The Villages to ferret out as much information as she can to get her aunt out of jail. With the trial moved up, can Matt and J. D. put the pieces of this puzzle together and keep Aunt Esther from going to prison?
I was so excited when I opened VINDICATION and discovered it was set in The Villages, FL. It's right in my backyard! H. Terrell Griffin certainly did his homework on this place. His descriptions of the people in general and the places in this 115,000 resident retirement community are extremely accurate. Mr. Griffins' characters are always a mixed bag, funky and a lot fun. We learn a lot more background about both Matt and J. D. in this eleventh book of his Matt Royal Series. The plot takes numerous twists and turns, as more evidence is collected about the real nature of this killing. And Mr. Griffin has a treat in store for his readers of this series at the end. Do not miss it!
SUMMARY
In this John Grisham style mystery, Matt Royal, the retired lawyer-turned-beach-bum is called back into the courtroom to defend his girlfriend J. D. Duncan's Aunt Esther, who lives in the sprawling North Central Florida retirement community of The Villages. A best-selling author has been murdered after a book signing and Aunt Esther has been arrested. Matt has a history with the local sheriff―one which may not bode well for his client.
Matt reluctantly suits up for the courtroom and J.D. takes a leave from the police department to go undercover. A bizarre specter from the past haunts their investigation every step of the way. As they delve further into the case, the pieces of the puzzle refuse to fall into any kind of coherent pattern. Jock Algren arrives with his special skill set to expose the real murderer and free Aunt Esther, but to no avail. Not until the case goes to trial and the evidence is revealed does the truth emerge―and a strange kind of justice prevails.
---
What do you think about this review?
Comments
No comments posted.

Registered users may leave comments.
Log in or register now!