"Winter is definitely a time for cooking traditional recipes"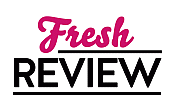 Reviewed by Clare O'Beara
Posted December 26, 2017

Romance Contemporary | Romance Holiday | Holiday
Emma's life is only beginning its turn for the worse when her boyfriend dumps her. One road accident later, she's in hospital with a couple of broken limbs and some brain damage which means she'll have to let her senses learn to work properly again. Though she loved her independent life in London, there's no alternative but to return to Whistling in Yorkshire for CHRISTMAS AT HOPE COTTAGE.
Granny Evie, aunts Dot and Aggie are redoubtable country ladies set in their ways. Emma Halloway is safe here but far from the life she had led (or WiFi), also unable to earn from her cookery column. The local men include Jack Allen -- who stayed here when Emma went to London, or they might have been an item. And Sandro, a Spanish caterer renting a room with the aunts. Talking cheerfully, running a tapas restaurant and invading Emma's space. She's just not able for loud noise and movement.
We also return to the winter of 1995 to see how Emma's grandmother took the girl in after her parents' deaths. This was the first chance they had to get to know each other, and the Christmas scents of wood fires and cinnamon were forever linked to Hope Cottage in Emma's mind. Cookery has always been a major part of farmhouse living and family recipes are kept in The Book. Some say the home-grown herbs and fresh-laid eggs carry healing properties. Others jeer at the family, calling them witches.
I found Emma's new and unwanted synaesthesia hugely interesting. She tries to have a shower only to find the water feels like insect stings on her skin. She can't smell or taste but sometimes sees double and gets a headache when she tries to read or write. The doctor recommends returning to the cookery she used to enjoy, saying the gentle work will help her. Maybe it will stimulate her missing senses.
This tale constantly switches through time, showing interpersonal relationships and the cycle of generations being repeated. We see that yes, some of us watch too many cookery shows and do too little cooking, or have no idea where our ingredients are grown. I thought a few too many personal revelations are made, usually after a photo turns up, and since the reader doesn't actually care if someone in a previous generation dated someone else, the shock value is nil, making this a poor chapter ending hook. Lily Graham has written a gentle and absorbing romance about learning to lead a quieter life. CHRISTMAS AT HOPE COTTAGE may inspire you to cook with your children. That's how they learn.
SUMMARY
In the little village of Whistling, with its butterscotch cottages and rolling green hills, snow is beginning to fall. Christmas is coming, and Emma Halloway is on her way home.
Emma Halloway gets dumped then knocked off her bike, she's broken in more ways than one, and returns to her family's cosy cottage in the Yorkshire Dales. Emma hasn't been back in some time, running from her crazy relatives and her childhood sweetheart, Jack Allen.
Sandro, doesn't believe anyone should have to choose between love and family. With a little bit of Christmas magic, can Emma and Jack find a way to be together, or will Emma find herself heartbroken once more?
---
What do you think about this review?
Comments
1 comment posted.
Re: Winter is definitely a time for cooking traditional recipes

This sounds right up my alley!Thanks for the review.
(Kathleen Bylsma 12:45pm December 28)
Registered users may leave comments.
Log in or register now!