"Do you trust your twin enough to place your life in his hands?"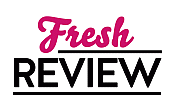 Reviewed by Patti Loveday
Posted December 7, 2017

THE FOREVER SHIP by Francesca Haig is the third book in The Fire Sermon book series. Even though this is the third book, you can easily read this as a standalone novel. I did not read the previous two before this one, but it was easy to get caught up and know what was going on.
THE FOREVER SHIP has the feel of The Hunger Games with triumph over adversity. The story is action-packed with many battles, crazy daring escapes, and tragedies. The story has an idea that if one twin dies or killed the other will die. Not being certain of each other creates tension because you never know what your twin is doing and if at any minute you could die because of decisions your twin has made.
The character list is a long one with many that are interesting making it easy to get attached to several. They all have intriguingly detailed backstories that mesh with the overall plot line making for one fast-paced, action-packed read that is hard to put down. The setting matches perfectly with the characters and plot making this a must-read novel that will be hard to forget.
Haig has created a remarkable read, and her writing style is flawless throughout this novel. While I did not read the first two books, I now plan on reading them because this book did not disappoint. I really look forward to reading more works by this author in the future. Overall, this book is a good read for anyone who loves The Hunger Game series. While the influence of that series is subtle throughout it is not over powering making THE FOREVER SHIP a great read.
SUMMARY
She can see the future but can she change it?
Paloma's arrival, with news of Elsewhere and the possibility of a world free of the fatal bond between twins, has given Cass and the resistance a hope worth fighting for. But they are facing a Council more powerful and ruthless than Cass could ever have imagined, willing to unleash weapons from the long-buried past to maintain their power over Alphas and Omegas alike.
As the stunning Fire Sermon trilogy comes to a close, the final struggle between Zach and Cass has begun – a struggle that will jeopardise not only the future of Elsewhere but the future of the world.
What started wth fire may very well end with fire…
---
What do you think about this review?
Comments
No comments posted.

Registered users may leave comments.
Log in or register now!