"Non-stop action packed with a hint of steamy romance"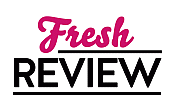 Reviewed by Patti Loveday
Posted October 3, 2017

Inspirational Romance | Romance Suspense | Mystery Police Procedural
BLIND SPOT is the third book in the Chesapeake Valor series. I found it to be a fast read for me because I could not put in down. I was drawn in from the first page and the book held my attention to the very end. BLIND SPOT is full of non-stop action, breathtaking romance, friendship, numerous criminal investigations, high-speed chases, and bullets. A book that has everything to keep you madly turning pages to find out what is lurking on the next page.
Starting on the first page and picking up the heat with a steamy romance that will leave you with a warm fuzzy feeling in your heart, BLIND SPOT is action-packed. While it can be read as a standalone in my opinion the series is better to read in order so that you get the feel of all the romances and friendships. The characters are full featured with intriguing backstories to help to round out the overall plot so you really don't want to miss any.
The Baltimore setting is the perfect place for all the action-packed drama BLIND SPOT holds. The only thing I do not like is that I will have to wait to read the next book in this series. Pettrey is the kind of author that knows how to draw you in and hold your attention. Written in such a way that you feel you are right there in the middle of everything. You will find yourself holding your breath while your heart beats rapidly out of your chest kind of action that makes BLIND SPOT a true must read.
SUMMARY
FBI agent Declan Grey is in the chase of his life--but isn't sure exactly what he's chasing after. Threatened by a terrorist that "the wrath is coming," Grey fears something horrible is about to be unleashed on American soil. When his investigation leads him to a closed immigrant community, he turns to Tanner Shaw to help him. She's sought justice for refugees and the hurting around the world, and if there's anyone who can help him, it's Tanner.
Tanner Shaw has joined the FBI as a crisis counselor . . . meaning she now has more opportunity to butt heads with Declan. But that tension also includes a spark she can't deny, and she's pretty sure Declan feels the same. But before anything can develop between them, they discover evidence of a terror cell--and soon are in a race against the clock to stop the coming "wrath" that could cost thousands their lives.
---
What do you think about this review?
Comments
2 comments posted.
Re: Non-stop action packed with a hint of steamy romance

Thanks for the review! Wish I could f I nd the question to
answer! :(
(Kathleen Bylsma 3:19pm December 27, 2017)
Still can't find the question. I've looked everywhere! Ah
well.
(Kathleen Bylsma 3:29pm December 30, 2017)
Registered users may leave comments.
Log in or register now!