"Do old flames die? Let's find out when we mix the wild child and a cowboy in Texas!"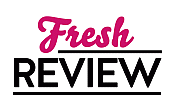 Reviewed by Patti Loveday
Posted September 26, 2017

I love a good steamy western romance novel with a sexy cowboy and that is exactly what I got from TOUGHEST COWBOY IN TEXAS the first book in the Happy, Texas series. This book introduces you to Brody Dawson a sexy cowboy who is also a rancher. Together with his brother Jace, they own Hope Springs Ranch. Lila Harris was known as the towns wild child while growing up. Brody and Lila had a secret relationship while they were in high school together because his family did not approve of her and her wild child ways. They figured she was trouble and would ruin his future. Brody being young listened to his family but could not control his feelings for Lila and keep their relationship a secret. Everyone in town knew that something was going on and the rumor mill would fly.
Soon after Lila's dad dies her mom decides to leave Happy, Texas to try to make a better life for Lila. Right as they are in the car fixing to pull out of the diner parking lot, Brody shows up begging her to talk to him. Lila refuses to talk to him and leaves town heartbroken. Now twelve years later she is back in town all grown up and in some ways, she has matured. However, she still has a wild streak that no one not even herself can tame.
As soon as they see each other sparks fly just as hot as the wheels on the rumor mill. The town is full of gossip of her being back. Brody's mom and grandmother both have warned him to stay away. Lila's mother has even warned her to stay away from that Dawson boy. Can they honor their families wishes or will the love they have for each other conquer all?
I really enjoy reading Carolyn Brown's books because they always have fun secondary characters who have snappy comeback lines that make you laugh out loud. The main characters have so much history together and backstories that come together to create a truly romantic read. A ranch in Texas that is in a small town of only a few hundred people makes for the perfect setting. I cannot wait to read the next book in this series, LONG TALL COWBOY CHRISTMAS. I highly recommend TOUGHEST COWBOY IN TEXAS for anyone who loves a steamy romantic read.
SUMMARY
A sassy, laugh-out-loud second-chance romance from USA Today bestseller Carolyn Brown, author of The Strawberry Hearts Diner and The Ladies' Room .
The last time Lila Harris was in Happy, Texas, she was actively earning her reputation as the resident wild child. Now, a little older and wiser, she's back to run her mother's cafe for the summer. Except something about this town has her itching to get a little reckless and rowdy, especially when she sees her old partner-in-crime, Brody Dawson. Their chemistry is just as hot as ever. But he's still the town's golden boy-and she's still the wrong kind of girl.
Brody hasn't had much time lately for anything other than ranching. Running the biggest spread in the county and taking care of his family more than keeps him busy. All that responsibility has him longing for the carefree days of high school-and Lila. She may have grown up, but he still sees that spark of mischief in her eyes. Now he's dreaming about late-night skinny dipping and wondering how he can possibly resist the one woman he can never forget...
---
What do you think about this review?
Comments
1 comment posted.
Re: Do old flames die? Let's find out when we mix the wild child and a cowboy in Texas!

Thanks for the review! This sounds SO good. New to me author
, but I will be looking for this book.
(Kathleen Bylsma 12:16pm September 27)
Registered users may leave comments.
Log in or register now!