"Heart-pounding thriller with female power"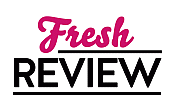 Reviewed by Samantha Randolph
Posted September 20, 2017

Young Adult Suspense | Thriller
Kacey is adjusting to her new life in a different city with a father she barely knows, a stepmother, stepbrother, and stepsister. Thankfully, she's quickly welcomed into Bailey and Jade's friendship, two girls who like fun and excitement. Broken Falls is slowly turning into a place she can call home. Until suddenly, Bailey goes to a party and doesn't come home. A party Kacey wasn't included in, even though it's the biggest of the year. As clues pile up, no one will be left unchanged.
Kara Thomas proved masterfully at creating a story meant to be devoured in THE DARKEST CORNERS, and her latest, LITTLE MONSTERS, is no exception. The mystery is layered and intense. Even though some of the mystery can be figured out, there are quick and sudden twists that leave the full picture hard to grasp until all the pieces are finally given. The narrative is immediately engaging, and the most beautiful part of this story is the female relationships at the center. From the good bonds to the destructive to the toxic and to the loving, a wide range of angles is explored within the relationships.
I particularly enjoy the dynamic between Kacey and her stepfamily. Though the story is set after she has started to settle in, the reader still gets flashbacks and mentions of the initial awkwardness and struggle when she first arrives. It feels extremely realistic, and if you're the kind of reader who enjoys 'chosen family' narratives, I highly recommend this one.
Masterfully nuanced characters, heart-pounding mystery, and important explorations of female relationships combine in LITTLE MONSTERS, an incredible thriller from Kara Thomas.
SUMMARY
For fans of Pretty Little Liars, Little Monsters is a new psychological thriller, from the author of The Darkest Corners, about appearances versus reality and the power of manipulation amongst teenage girls.
Kacey is the new girl in Broken Falls. When she moved in with her father, she stepped into a brand-new life. A life with a stepbrother, a stepmother, and strangest of all, an adoring younger half sister.
Kacey's new life is eerily charming compared with the wild highs and lows of the old one she lived with her volatile mother. And everyone is so nice in Broken Falls—she's even been welcomed into a tight new circle of friends. Bailey and Jade invite her to do everything with them.
Which is why it's so odd when they start acting distant. And when they don't invite her to the biggest party of the year, it doesn't exactly feel like an accident.
But Kacey will never be able to ask, because Bailey never makes it home from that party. Suddenly, Broken Falls doesn't seem so welcoming after all—especially once everyone starts looking to the new girl for answers.
Kacey is about to learn some very important lessons: Sometimes appearances can be deceiving. Sometimes when you're the new girl, you shouldn't trust anyone.
---
What do you think about this review?
Comments
No comments posted.

Registered users may leave comments.
Log in or register now!