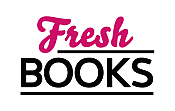 New Year, New Books to love in January
"American soldiers come to Sardinia, and life will never be the same again"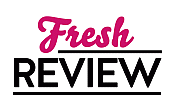 Reviewed by Clare O'Beara
Posted August 30, 2017

The start of this novel is written in present tense, with a death in London of an elderly woman. Then we sweep back to Sardinia at the end of WW2 to follow the family fortunes. UNDER A SARDINIAN SKY is full of colour, movement, women, and food. Sardinia is an Italian island in the Mediterranean with steep cliffs and blue seas; the American soldiers have arrived and a festival is being held. Carmela is told that tomboys make spinsters, and ordered to dance.
The family farm is worked by hand still, stony soil dug with pick and shovel, subsistence planted with grapevines, tomatoes, plums, almonds, and cherries. Much of the food is preserved to feed the family through winter, the rest sold to buy staples. Women do the washing by hand. Carmela works as the seamstress for a dressmaker, who takes orders from London ladies with winter homes on the island. The girl is engaged to marry a local lad, Franco.
Fennel and orange salad, fresh gnocchi, sheep's cheese in a thin sheet of pastry, flavoured with olive oil, salt, rosemary and grated pecorino. Washed down with local wines and followed by soft peaches. Mmm, it's enough to make you book a trip to Sardinia. But rich food, especially meat, is for the wealthy, not the locals. After a medical emergency, Carmela starts to think better of the Americans, and a Lieutenant Kavanagh asks her to be his interpreter.
Contrasts abound as the merry, well-fed foreigners show the farm girl different lifestyles. She has to work hard on little food while catering parties and sewing fine clothes. Births and deaths follow, the Martedi Grasso festival, the regular pulse of life. As time passes the romances involving Carmela deepen, and the reader doesn't know what will happen or how. This is a great read for anyone who wants to be drawn into the lifestyle and absorb the culture, which simultaneously prompts young women to be attractive to men, and scorns women who spend any time unchaperoned in male company. The early 1950s were clearly a time of major change, with opportunities and mobility opening up to people around the world. Sara Alexander has written memories from her own family into UNDER A SARDINIAN SKY for the rest of us to savor.
SUMMARY
Set against the beautiful backdrop of post-World War II Sardinia, Sara Alexanderís evocative novel is a sweeping story of star-crossed romance between an American lieutenant and a local girl.
Sometimes a familyís deepest silences hide the most important secrets. For Mina, a London-based travel writer, the enigmatic silence surrounding her aunt Carmela has become a personal obsession. Carmela disappeared from her Italian hometown long ago and is mentioned only in fragments and whispers. Mina has resisted prying, respectful of her familyís Sardinian reserve. But now, with her mother battling cancer, itís time to learn the truth.
In 1952, Simius is a busy Sardinian town surrounded by fertile farms and orchards. Carmela Chirigoni, a farmerís daughter and talented seamstress, is engaged to Franco, son of the areaís wealthiest family. Everyone agrees itís a good match. But Carmelaís growing doubts about Francoís possessiveness are magnified when she meets Captain Joe Kavanagh. Joe, an American officer stationed at a local army base, is charismatic, intelligent, and married. Hired as his interpreter, Carmela resolves to ignore her feelings, knowing that any future together must bring upheaval and heartache to both families.
As Mina follows the threads of Carmelaís life to uncover her fate, she will discover a past still deeply alive in the present, revealing a story of hope, sacrifice, and extraordinary love.
---
What do you think about this review?
Comments
No comments posted.

Registered users may leave comments.
Log in or register now!