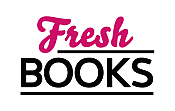 Spring flowers, great May books to enjoy!
"As wholesome as apple pie and sweet romance"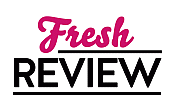 Reviewed by Clare O'Beara
Posted August 30, 2017

Romance | Inspirational Romance
Summer is a time of beauty in an orchard, but spare a thought for those who work keeping the trees pruned and healthy, reducing weeds, picking the ripe apples. Jenna Crest works with her father in this gentle romance APPLE ORCHARD BRIDE. Having had some bad experiences, and low in confidence, Jenna has been content to hide away on the family farm and oversee the orchard.
Toby Holcomb who went to school locally, has endured a depressive few years but got back on his feet. He now has custody of a seven-year-old niece. There's no better place to raise a child than the town near Lake Michigan that he once scorned. Even if he has to eat his words, he's coming home. Jenna, however, is not pleased to see Toby, who was known for going off the rails. But when her father comes down with a scary and progressive illness, she realizes she has no choice but to accept the help being offered.
I like the realistic coverage of a progressive disability, PPMS. The household has to adapt to having someone who is less able to walk or carry glassware. A motorised wheelchair is an advantage because Jenna's dad no longer has to use his energy getting around, so he can do more with the family. But it will require a ramp and reorganization of rooms. Quite typically, as the onset of the illness was gradual, the house has become run down; ill people do not have the energy to do more than urgently needed work. Jenna can see that a strong pair of hands would be useful.
This series is called 'Goose Harbor' and clearly a whole community has been established in the books by now. I had not read any before, but we meet the good folks at church. Kasey, Toby's niece, is a well-realized character in her own right, and the fact that she has her own store of sad thoughts gives her a lot in common with Jenna. Coping skills come better with maturity, so Jenna is finally able to share her thoughts and help the lonely child. This is a really nice touch. Expect a lot of honest discussions and sharing of emotions, with several mentions of inspirational strengths.
The title APPLE ORCHARD BRIDE and cover, rather reveals the outcome, but Jessica Keller isn't writing for suspense fans. Enjoy this summertime romance tale full of wholesome flavours like apple pie, cider, apple dumplings, apple butter, and jelly.
SUMMARY
Hometown Reunion
When Toby Holcomb becomes guardian to his cousin's daughter, he goes from hard-living bachelor to father without a clue. One thing he can do is give Kasey a stable home. Returning to Goose Harbor, he takes a job at his childhood friend's apple orchard. But Jenna Crest isn't ready to forgive him for his past mistakes. Desperate for sweet Jenna's help in raising his little girl, Toby vows to make amends to the woman he wronged so many years ago. Suddenly, he and Jenna and young Kasey are feeling more and more like a family. But convincing Jenna he's a changed man will take all the love in his heart.
---
What do you think about this review?
Comments
No comments posted.

Registered users may leave comments.
Log in or register now!