"Mead's writing is still exceptional"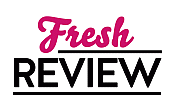 Reviewed by Annie Tegelan
Posted August 10, 2017

Young Adult Historical | Young Adult Fantasy
Richelle Mead returns to the world of the Glittering Court with MIDNIGHT JEWEL. This time, readers are introduced to Mira. She is different from the heroine in the first book because she is a refugee of war and now that she has been cast out of her home country, she faces obstacles that many others take advantage of.
I've been a fan of Richelle Mead for years but this series is something entirely different for her. Although her writing is still exceptional, the world and the way this series is written is really something different for this genre. I've always thought that Mead had a very strong voice for Young Adult, and in this book, she once again proves why. I love the fact that she doesn't simplify her vocabulary and worldbuilding so that her younger readers can understand it. She writes clearly and concisely while still giving enough details of the characters and the world. It's these books like these that I think make younger readers want to read.
In addition, I think readers can learn a lot from Mead's books. The lessons learned can be applied to real life. The struggles that Mira faces can be seen in the refugees of our world. I also love that we have a woman of color as the main character. For me, these are all characteristics of a timeless book.
Richelle Mead has really hit her stride with MIDNIGHT JEWEL. Although you can read this book as a standalone, I highly recommend reading the first book, THE GLITTERING COURT as well. I'm already anticipating what Mead has in store for the next heroine, Tamsin.
SUMMARY
The Selection meets Reign in this dazzling trilogy of interwoven novels about three girls on a quest for freedom and true love from #1 internationally bestselling author Richelle Mead.
Mira is not like the other Glittering Court girls. She is a war refugee, cast out of her home country and thrust into another, where she has learned to fight against the many injustices around her. For some, the Glittering Court offers a chance at a life they've only ever dreamed of, one of luxury, glamour, and leisure. But for Mira, it's simply a means to an end. In the new world, she plans to earn off her marriage contract price, and finally be free.
Mira pitches herself as an asset to one of the passengers on board the ship: the sardonic and aloof Grant Elliot, whom she's discovered is a spy for the prestigious McGraw Agency—and her ticket to buying her freedom. His cover blown, Grant has little choice but to take her on. Mira applies herself by day, learning the etiquette and customs that will help to earn her anonymity. By night, she dons a mask and slips into the city, fighting injustice and corruption on her own terms—and impressing Grant with her extraordinary abilities and insights into a brewing rebellion. But the rebellion isn't all they're fighting…
Neither of them can ignore the attraction burning between them—an attraction so powerful, it threatens to unravel everything Mira's worked so hard for. With freedom finally within her grasp, can Mira risk it all for love?
---
What do you think about this review?
Comments
No comments posted.

Registered users may leave comments.
Log in or register now!