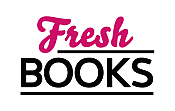 December brings fabulous reads!
"The king of the sea and the silver on the table"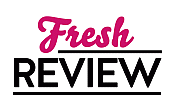 Reviewed by Clare O'Beara
Posted August 8, 2017

Non-Fiction | Non-Fiction Pet-Lover | Non-Fiction Cooking / Food
Whether you're a gourmet diner or interested in culture or nature or how indigenous peoples make a living, you're going to be fascinated by UPSTREAM: SEARCHING FOR WILD SALMON FROM RIVER TO TABLE. Starting with the first day of salmon fishing and the fishmarket on the street in Seattle, the author Langdon Cook, who previously gave us a study of 'The Mushroom Hunters', takes us through the story of the most prized fish.
Most Atlantic salmon has been fished out or lost habitat, and been replaced by farmed salmon. Needing to spawn in a pristine stream makes the large fish vulnerable. The Pacific salmon is divided between the smaller, more plentiful sockeye salmon and the large, scarcer and more valuable king salmon. As the king travels at the bottom of the inlet water column, the nets to catch salmon are set higher, catching mostly sockeye. Those kings which are also caught may weigh up to eighty pounds and, dressed, can be worth a thousand dollars for two. But price alone is not all their value; these impressive fish feed native peoples as fresh and dried or smoked food, and the dead, spawned- out headwater fish feed bears, big cats and wolves as well as birds. The bodies of the fish bring invaluable nutrients up from the ocean to the mountainous land, passed on to fertilise the soil and nurture life.
Langdon Cook talks with the commercial fishermen, chefs and dealers whose livelihoods depend on the continuance of salmon fisheries. Copper River is one of the main fisheries but the Yukon River is praised by those in the know. Kevin Davis, restaurant owner, will only buy regulated US caught salmon, believing that otherwise the environmental costs will have to be paid by someone, sometime. Jon Rowley helped to put fresh Copper River salmon on the map - at the time it was all being canned.
The term anadromous means a sea fish that needs to spawn in a river, and Langdon Cook travels to the Columbia River to try catching his own fish. Latest estimates are that thirty million salmon used to spawn here annually; like the passenger pigeon, their numbers were reduced by human appetite and they now arrive a few thousand at a time. Huge dams were built, some without any salmon ladders. Wrecked oil tanker Exxon Valdez destroyed pristine Alaskan ocean habitat. With reduced resources comes competition and argument. A drying Pacific Northwest and reduced snowmelt means rivers are shorter and lower so salmon can't make it to gravel beds to spawn; there may be fewer in the future. We learn nicknames for different kinds of catch, like fall chinooks, chums, pinks and spring brights. And we learn that an Alaskan hatchery producing lower quality farmed salmon is mainly welcomed because the produce takes pressure off the wild salmon. Of course, salmon eat fish, so catching fish for the farm takes other fish off the market. It's never simple.
In a book about experiencing salmon, it's fitting to get recipes and alternative dining experiences along the way. UPSTREAM is an interesting, lively book, well worth a read for those who want to learn about the king of fish.
Learn more about Upstream
SUMMARY
From the award-winning author of The Mushroom Hunters comes the story of an iconic fish, perhaps the last great wild food: salmon.
For some, a salmon evokes the distant wild, thrashing in the jaws of a hungry grizzly bear on TV. For others, it's the catch of the day on a restaurant menu, or a deep red fillet at the market. For others still, it's the jolt of adrenaline on a successful fishing trip. Our fascination with these superlative fish is as old as humanity itself. Long a source of sustenance among native peoples, salmon is now more popular than ever. Fish hatcheries and farms serve modern appetites with a domesticated "product"—while wild runs of salmon dwindle across the globe. How has this once-abundant resource reached this point, and what can we do to safeguard wild populations for future generations?
Langdon Cook goes in search of the salmon in Upstream, his timely and in-depth look at how these beloved fish have nourished humankind through the ages and why their destiny is so closely tied to our own. Cook journeys up and down salmon country, from the glacial rivers of Alaska to the rainforests of the Pacific Northwest to California's drought-stricken Central Valley and a wealth of places in between. Reporting from remote coastlines and busy city streets, he follows today's commercial pipeline from fisherman's net to corporate seafood vendor to boutique marketplace. At stake is nothing less than an ancient livelihood.
But salmon are more than food. They are game fish, wildlife spectacle, sacred totem, and inspiration—and their fate is largely in our hands. Cook introduces us to tribal fishermen handing down an age-old tradition, sport anglers seeking adventure and a renewed connection to the wild, and scientists and activists working tirelessly to restore salmon runs. In sharing their stories, Cook covers all sides of the debate: the legacy of overfishing and industrial development; the conflicts between fishermen, environmentalists, and Native Americans; the modern proliferation of fish hatcheries and farms; and the longstanding battle lines of science versus politics, wilderness versus civilization.
This firsthand account—reminiscent of the work of John McPhee and Mark Kurlansky—is filled with the keen insights and observations of the best narrative writing. Cook offers an absorbing portrait of a remarkable fish and the many obstacles it faces, while taking readers on a fast-paced fishing trip through salmon country. Upstream is an essential look at the intersection of man, food, and nature.
---
What do you think about this review?
Comments
No comments posted.

Registered users may leave comments.
Log in or register now!