"Hot or cold in a treasure hunt for fairies"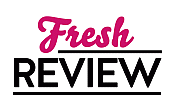 Reviewed by Clare O'Beara
Posted July 21, 2017

Another puzzle occurs for the girls who are discovering 'Fairy Senses' in this series for young readers. So far the senses like hearing and sight have been awarded to different girls and one boy in order that they can see or hear fairies, unlike everyone else. What the fairies want is not so easy to determine. Each girl has to solve a puzzle to learn how to use her new sense. A FAIRY ICEPACK is the means of conveying a sense of temperature to young Viola. Having failed to clean up her room, Viola has a really messy life. Actually it's messy in more than one way, because her different sets of friends don't get on any more, while she doesn't have good communications with her parents. All this comes to the fore when she sprains her ankle on scattered toys. Viola's mom puts an icepack on the ankle and that is when the girl starts to feel the warmth of a tiny fairy passing through her body. But the gifts and puzzles are not all pleasant, and too much heat - or cold - can be harmful. As Viola is about to discover.
Emily Martha Sorensen has really got into her stride with these enjoyable stories and the only downside is that by this time a new reader would feel a bit lost. I recommend starting earlier in the series although you don't need to read all the books in order - but you'll probably want to! FAIRY ICEPACK is book number eight and each one explores a real life problem or two as well as the ongoing drama of the secret senses.
SUMMARY
When Viola sprains her ankle, she thinks it's going to be a terrible week. But then she gets an icepack that gives her the sense of fairy temperature.
---
What do you think about this review?
Comments
No comments posted.

Registered users may leave comments.
Log in or register now!