"WILDFIRE is as red hot and blazing as the title suggests."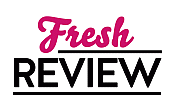 Reviewed by Annie Tegelan
Posted July 19, 2017

In book three of the Hidden Legacy series, Ilona Andrews has penned an engaging read once again. Although I think you can enjoy this book as a standalone, I would highly suggest reading this series in order as it helps with the worldbuilding. In this enhanced world, there are a lot of terms to learn and understand and I think that is actually what makes this world so special. Magic and various elements play a huge part of this book. However, at the core of it, this series is really your basic private investigator series.
Our heroine, Nevada is approached by the daughter of someone they killed in a previous book. This is another reason why I think it's important to read the other books in the series. If you don't, then you'll miss the emotions behind Nevada and Rogan's actions. Despite their hesitancy, they have decided to help the woman who is worried about her missing husband.
I did think that the beginning of this book was slow. The dialogue and narration was monotonous for a while before the action begins. While I do think setting up the case is necessary, I just wished there was more of that personality that we usually see in Andrews' books. The occasional snark wasn't enough to break up procedural routine I think.
That being said though, the latter half of the book makes up for it. I think this book picks up about a quarter of the way through and finally hits its stride. Andrews is just so good at creating action scenes and melding it into an interesting world. I always look forward to reading all of Ilona Andrews' books. WILDFIRE is as red hot and blazing as the title suggests.
Learn more about Wildfire
SUMMARY
Nevada Baylor can't decide which is more frustrating— harnessing her truthseeker abilities or dealing with Connor "Mad" Rogan and their evolving relationship. Yes, the billionaire Prime is helping her navigate the complex magical world in which she's become a crucial player—and sometimes a pawn—but she also has to deal with his ex- fiancée, whose husband has disappeared, and whose damsel- in-distress act is wearing very, very thin.
Rogan faces his own challenges, too, as Nevada's magical rank has made her a desirable match for other Primes. Controlling his immense powers is child's play next to controlling his conflicting emotions. And now he and Nevada are confronted by a new threat within her own family. Can they face this together? Or is their world about to go up in smoke?
---
What do you think about this review?
Comments
No comments posted.

Registered users may leave comments.
Log in or register now!