"More ale, wench! Have a care with the knives!"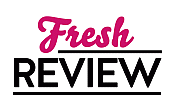 Reviewed by Clare O'Beara
Posted July 17, 2017

Mystery Woman Sleuth | Mystery Historical
Third in the Mistress Jaffrey Mystery series comes a fine old puzzle. We likes our ales in Cornwall, we does, and we don't hold with strangers poking their nose in, which is like to lead to MURDER IN A CORNISH ALEHOUSE. Oh, excuse me, I slipped into dialect there, very hard to avoid when you are reading such a finely characterised account.
I first met the redoubtable Mistress Rosamond Jaffrey as she investigated MURDER IN THE QUEEN'S WARDROBE and by now, 1584, she has been reunited with her husband Rob who is a travelling merchant. As they are well off but not of the noble class, they can move around without anyone paying attention. Rosamund has previously been called upon to spy for the Crown. Now she receives news that her stepfather who was a Justice of the Peace in Cornwall has died. She decides to travel to Cornwall to see that her younger brother Benet is properly cared for and to pay her respects to the widow, her mother Lady Pendennis.
I enjoyed the look at wearing a cumbersome lady's outfit of the day, and using throwing knives concealed in its pockets. Hoops, stays, head-dresses and cloaks, with long coiffed hair, all weighed down the wearer while attesting to her station, so it's no wonder that Elizabethan women were thought of as helpless. While Lady Pendennis is disgruntled when her daughter arrives, she requests aid in finding out whether someone murdered her husband.
The rocky Cornish peninsula is known for caves, smugglers and pirates. Queen Elizabeth has been ordering pirates to be caught and killed, even as she organises colonisation in the New World. Trade means wealth, after all, and piracy on the high seas would interfere with shipping. Boscastle is a small town where Rosamond rides in search of answers. The witness she needed to question has just been murdered himself, in the alehouse. Luckily Rosamond speaks the Cornish language, because many of the locals know nothing else, or English except in dialect. The alehouse turns out to be stocked with smuggled goods; the plot thickens and danger draws near. Even a ship-board battle is in the offing.
Hard to beat for concentrated detail and realism, MURDER IN A CORNISH ALEHOUSE will delight all Kathy Lynn Emerson's fans and make her some new friends. Pour me some more ale, wench!
SUMMARY
Mistress Rosamond Jaffrey is summoned to Cornwall and finds herself embroiled in an investigation involving smugglers, piracy – and rumours of treason.
June, 1584. On hearing news of the sudden death of her stepfather, Sir Walter Pendennis, Rosamond Jaffrey must leave London for Cornwall to look after the interests of her young half-brother and try to mend her strained relationship with their mother. However, on arriving in Cornwall, Rosamond makes the shocking discovery that Sir Walter was in fact murdered – and reluctantly she agrees to work with an agent of the queen's spymaster, Sir Francis Walsingham, in order to unmask the killer.
Rosamond's investigations will lead her into a dangerous maelstrom of smuggling, piracy – and rumours of treason.
---
What do you think about this review?
Comments
No comments posted.

Registered users may leave comments.
Log in or register now!