"Despite everything, Violet and Chevy have a very sweet story."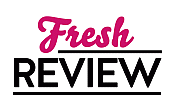 Reviewed by Annie Tegelan
Posted July 17, 2017

LONG WAY HOME is the third book in the Thunder Road series by Katie McGarry. In this book, seventeen-year-old Violet has had tragedy strike her when her father is killed while carrying out his motorcycle club responsibilities. Added to that, Violet has always recently lost her boyfriend, Chevy. She's loved him all her life, but as things quickly sour, she's wondering if following her heart is worth it.
I've enjoyed Katie McGarry's books in the past and I've found that she's really good at capturing the emotion of her characters. I enjoyed Violet's character as she was someone with a strong sense of right and wrong and yet she still feels conflicted. However, the hero, Chevy, was someone that required some getting used to. In reading this series, I've found that it's taking me longer to get into the storylines. I don't know if that's because of the characterization or the motorcycle club side to the story, but I feel like the author hasn't fully decided on what route she wants to take with this series. Sometimes it's very young in feeling, touching on many innocent and very juvenile aspects that make up the Young Adult genre. But then it also deals with other far darker conflicts that make it feel more mature. I don't always feel like there's a good balance made throughout the book.
Nevertheless, LONG WAY HOME is very easy read. The first person point of view is simple and concise, yet still manages to convey adequate emotion from the characters. If you're a fan of second-chance love stories, then you're bound to enjoy this one. Despite everything, Violet and Chevy have a very sweet story.
SUMMARY
Seventeen-year-old Violet has always been expected to sit back and let the boys do all the saving
It's the code her father, a member of the Reign of Terror motorcycle club, raised her to live by. Yet when her dad is killed carrying out Terror business, Violet knows it's up to her to do the saving. To protect herself, and her vulnerable younger brother, she needs to cut all ties with the club—including Chevy, the boy she's known and loved her whole life.
But when a rival club comes after Violet, exposing old secrets and making new threats, she's forced to question what she thought she knew about her father, the Reign of Terror and what she thinks she wants. Which means reevaluating everything: love, family, friends…and forgiveness.
Caught in the crosshairs between loyalty and freedom, Violet must decide whether old friends can be trusted—and if she's strong enough to be the one person to save them all.
---
What do you think about this review?
Comments
No comments posted.

Registered users may leave comments.
Log in or register now!