"The inspirational memoir of a mother and school principal in India and beyond"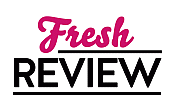 Reviewed by Clare O'Beara
Posted July 17, 2017

Non-Fiction Inspirational | Non-Fiction Biography
This fourth in the series of memoirs by Anu Vasisht's daughter, Shabnam Vasisht, takes us through Anu's later years as a school principal in India and into her retirement. We see the title is very apt, because Anu was tugged in many directions both physically and emotionally during ANU: THE TUG OF WAR YEARS.
Starting at a new school, Anu received a mysterious warning letter which hinted that some staff were not to be trusted and would resent her arrival. Anu did not know whether to pay heed and resolved to be careful but take everyone at face value. In years to come as political tensions were played out over the populous country, the same occurred on a smaller scale in her own community. Anu lived through the assassination of Indhira Ghandi and witnessed both good and bad local events.
Meanwhile, Anu's three lovely daughters were taking after her in their determination to be educated and self supporting. Priti and Kavita learned Indian culture and modern business, moving away as they trained or gained work in Bahrain, Britain and USA. Shabnam specialised in art and fabric design, moving to Belfast and starting a shop, then travelling to Ireland and buying a house in Dublin. I am delighted to see that the travels Anu had undertaken with the girls as children, showing them many sides of India, was now occurring in reverse, with the girls inviting Anu to their new homes in spectacular surroundings. While in Bahrain Anu was even invited on board a US aircraft carrier.
Sadly Anu's ex-husband remained estranged but she was able to reconcile with some of his family members. Her own family conversely became more distant, especially after her mother's death with a house to be divided, and friends came to mean more. Personal tensions echoed the dangers for an older woman living alone and the corruption found at every level of the country. Shabnam has stated these issues as simply as possible, without dramatising them and presents Anu as hoping for the best but cogisant of the potential worst outcome.
ANU: THE TUG OF WAR YEARS contains many stunning and brightly coloured photos from the family albums. If I can pack as much into my life as Anu did I will be very busy and happy.
SUMMARY
Anuís new job began with a baptism of fire.
Although she confronted it with her characteristic optimism and indomitable spirit, the pace was unrelenting. As a result of her own experiences, Anu became a constant source of information and advice to others in similar situations.
Added to professional problems were concerns for her mother and siblings, and the future of her children.
Between the slumps were several peaks, the highest, in Anuís mind, being the successful rearing of her three daughters into independent women. This may not have been possible had she not instilled her faith, courage and sense of adventure in them.
At the age of seventy-four, Anu made a brave decision that would, once again, have a dramatic impact on her life.
But thatís another story . . .
---
What do you think about this review?
Comments
No comments posted.

Registered users may leave comments.
Log in or register now!