"A romantic suspense story full of culture contrast"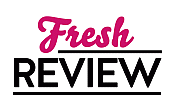 Reviewed by Clare O'Beara
Posted July 17, 2017

Amish | Romance Suspense | Romance
Rebecca Holt stands up to her businessman husband when his partner disappears under a cloud. Accusations of embezzlement are hard to shake. For the sake of their son Matthew, she insists on a divorce - they've grown so far apart and Tim has become very unpleasant under stress. Then Rebecca finds the partner's wallet in Tim's safe. It looks as though the man is not missing but dead. Scared, she takes off with Matt for a PLAIN REFUGE.
Home was San Francisco for Rebecca, but her grandparents live in an Amish community in Missouri where she hopes to disappear. Wisely leaving her phone behind and paying cash, she tries to leave no trail. But a local sheriff, Daniel Byler, notices her at the bus stop. He's a respectful man from an Amish family and tries to take care of everyone. Rebecca is too afraid of what might happen to her and Matt if she tells the police her suspicions. She just has to hope Daniel will forget them.
Of course, Daniel sees it as his duty to enquire further about a woman he thinks is a battered wife, possibly in violation of a custody order. While Rebecca does tell him some of her history, she leaves out more. And she knows in her heart that either someone will stalk her here, or she'll have to stay hidden and raise Matt Amish. Is a limited education and farm life what she wants for him? He can't even speak Deitsch.
I found Daniel's work interesting; as the Amish rarely take cards, he deals with large cash robberies from shops in town. While he understands the community's ways, he has no intention of going back to them. As the story takes a few twists and turns, we see the Plain way of life conflicting with the modern, causing breaches within families and making young women vulnerable to outside abuse. This is an adult romance and, as with other crime stories, I find myself dubious that a policeman would start a relationship with a witness because this would jeopardise any court case.
The adventure is out of the ordinary and well told, with a good balance of suspense and reflection. Author Janice Kay Johnson makes a point of showing how elderly people are cared for at home by the Amish, the caring ethos proving a PLAIN REFUGE indeed. If you enjoy this book you might also like Amish romances.
SUMMARY
He's her only defense…and a frightening temptation
Rebecca Holt thinks she's doing the right thing when she takes evidence proving her ex-husband is hiding a murder. But after two attempts on her life, she flees with her six-year-old son to rural Missouri, where the pair hide among Amish relatives, dressing "plain."
County sheriff Daniel Byler was raised Amish, but his protective instincts put him in conflict with his family's beliefs at an early age and he left the faith. Yet this background helps him to recognize Rebecca as someone who is out of place, in danger…and lying to him.
---
What do you think about this review?
Comments
No comments posted.

Registered users may leave comments.
Log in or register now!