"If you love historical fiction will you love reading this book!"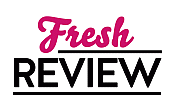 Reviewed by Magdalena Johansson
Posted July 17, 2017

The gorgeous cover of THE MOST BEAUTIFUL WOMAN IN FLORANCE caught my eyes a couple of months ago and the book's description about the muse of Botticelli who inspired him to paint The Birth of Venus sounded very intriguing. I love reading historical fiction about real people and I was very happy when I got the chance to read this book. The Birth of Venus is a very famous painting, but I have to admit that Sandro Botticelli's life is not something that I had any knowledge about. However, that made the book even more intriguing to read since through this book did I get a fictional glimpse into the painter's life which made me yearn to learn more about him.
THE MOST BEAUTIFUL WOMAN IN FLORANCE is a story about Simonetta Cattaneo, a woman that is not well known, just a footnote in Botticelli's life. Although she must have been a very important footnote since Botticelli asked to be buried at the feet of Simonetta grave. And, he was buried there. So, despite her short life must she have made a big impression on him.
Alyssa Palombo has taken the little information about Simonetta life there to find and woven together a fascinating tale about a woman that was considered The Most Beautiful Woman in Florence. The beautiful Simonetta could have had any suitor, but it's Marco Vespucci that she marries and through him is she introduced to Lorenzo and Giuliano de' Medici's, and of course to Sandro Botticelli. From the start does she feel that there is a connection between them, but it's when she sits for a portrait painted by him that she truly starts to feel something deeper for him.
THE MOST BEAUTIFUL WOMAN IN FLORANCE is a fascinating tale about not only Simonetta and Botticelli relationship. It's an insight into Florance when de' Medici's ruled the city. Palombo writes the book in such a way that it feels like an almost magical city with all the art. However, the book also shows women's life, how subdued they were. Even Simonetta who love her husband and he loves her learn the hard way that in the end that it's the man that rule.
I find the best romance stories are the ones that are both joyous and tragic because they depict real life the best. I made a point of not checking up on Simonetta life when I read the book because I didn't want to know about her life it while I read the book. And, I'm glad that I did not know what would happen, but I knew from the start, from the prolog that this is not a story that will end happily.
THE MOST BEAUTIFUL WOMAN IN FLORANCE is a great book, and if you love historical fiction will you love reading this book!
SUMMARY
A girl as beautiful as Simonetta Cattaneo never wants for marriage proposals in 15th Century Italy, but she jumps at the chance to marry Marco Vespucci. Marco is young, handsome and well-educated. Not to mention he is one of the powerful Medici familyís favored circle.
Even before her marriage with Marco is set, Simonetta is swept up into Lorenzo and Giuliano de' Medici's glittering circle of politicians, poets, artists, and philosophers. The men of Florenceómost notably the rakish Giuliano de' Medicióbecome enthralled with her beauty. That she is educated and an ardent reader of poetry makes her more desirable and fashionable still. But it is her acquaintance with a young painter, Sandro Botticelli, which strikes her heart most. Botticelli immediately invites Simonetta, newly proclaimed the most beautiful woman in Florence, to pose for him. As Simonetta learns to navigate her marriage, her place in Florentine society, and the politics of beauty and desire, she and Botticelli develop a passionate intimacy, one that leads to her immortalization in his masterpiece, The Birth of Venus.
Alyssa Palomboís The Most Beautiful Woman in Florence vividly captures the dangerous allure of the artist and muse bond with candor and unforgettable passion.
---
What do you think about this review?
Comments
No comments posted.

Registered users may leave comments.
Log in or register now!