"There is plenty of fuel in this fire"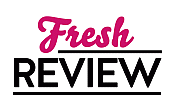 Reviewed by Helen Williams
Posted July 5, 2017

FUEL FOR FIRE is the next installment in the Black Knights Inc. series by Julie Ann Walker and as usual it's full of action and will take you on another thrilling ride. The Black Knights are a team of operatives that carry out assignments that have the backing of the current President of the United States. They have the ability at anytime to pick up the phone and call The President if there is a situation that they need assistance with. But POTUS is at the end of his term as President. So when his term ends it will be interesting to see what becomes of Black Knights Inc. Because of the skilled backgrounds of these operatives they are able to do and carry out missions that the government cannot. These are some tough, badass, bike riders. But they become putty when they meet the women who complete them. There is plenty of humor mixed in with some serious situations. The one thing you can be sure of is that Julie Ann Walker will show you why The Black Knights Inc. is a very elite group that are very good at what they do.
FUEL FOR FIRE is the story of brooding covert operative Dagan Zoelner who was once a CIA agent. But his last assignment went terribly wrong and several people died. Dagan was fired as an agent and carries the guilt for those lives that were lost. CIA agent Chelsea Duvall is on loan to BKI to work undercover. Dagan and Chelsea never acknowledge their feelings when they were both working for the CIA. Working together on this undercover assignment creates friction that eventually they will have to deal with. But a secret from their CIA past may end things before they begin.
This is one of those stories about being put in an untenable position where whatever decision you make someone will suffer. Both Dagan and Chelsea carried around guilt for different reasons. They both will have to find a way to forgive each other. Looking forward to the next BKI story about Christian and Emily. Just from observing their interactions throughout these stories shows they will be hilarious. Wonderful writing again by Julie Ann Walker!!!
SUMMARY
A brooding covert operative and a spunky CIA agent discover a burning passion in the next installment of Julie Ann Walker's red-hot BKI series
Dagan Zoelner has made three huge mistakes
The first two left blood on his hands.
The third left him wondering...what if? What if he had told the woman of his dreams how he felt before his world fell apart?
Spitfire CIA agent Chelsea Duvall has always had a thing for bossy, brooding Dagan. It's just as well that he's never given her a second look, since she carries a combustible secret about his past that threatens to torch their lives...
---
What do you think about this review?
Comments
No comments posted.

Registered users may leave comments.
Log in or register now!