"A brand new action packed series with twists and protection"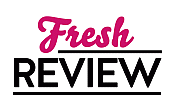 Reviewed by Helen Williams
Posted June 23, 2017

BEYOND REASON is the first book in The Texas Trilogy which is a new series by Kat Martin. This story all the action, romance and expectations that come from a Kat Martin book. This is a great story about a determined young lady who has to fight tooth and nail in order to save her grandfather's business when it seems that everything is working against her. It's also about finding unexpected family and going to any lengths to protect and provide for them. This is an action packed story that will take you on a whirlwind ride of adventure.
Carly Drake returns home to bury her grandfather and to assume the responsibility of taking over his trucking company. Soon after the top driver for the trucking company is murdered. Frustrated by the fact that the police have no clues concerning the murder, along with the financial problems concerning the trucking company, Carly has to face the fact that she will have to accept some help from an unexpected source.
Lincoln Cain made a promise to Carly's grandfather that he would protect her. Linc is a powerful multi-millionaire who owns a rival trucking company but he doesn't hesitate to do whatever he has to do to protect Carly when she starts receiving phone threats against her life and the trucking company.
Linc may be the powerful, magnetic man of the world now but Carly will see a whole new side to him when he introduces her to his friends who come to their aid when the threats keep coming. Linc also will see that Carly is not one of those simpering women who will run from a fight. She shows that she will fight for what belongs to her and will not give up.
Linc and Carly make a great team when the bullets start to fly. But once the threats are removed they have to work on opening their hearts and going for what they want. This is a really great beginning to this new series.
SUMMARY
New York Times bestselling author Kat Martin raises chills as danger stalks a woman determined to make it in a man's world . . .
Five weeks ago Carly Drake stood at her grandfather's grave. Now she's burying Drake Trucking's top driver, and the cops have no leads on the hijacking or murder. Faced with bankruptcy, phone threats and the fear of failure, Carly has to team up with the last man she wants to owe—Lincoln Cain.
Cain is magnetic, powerful, controlling—and hiding more than one secret. He promised Carly's granddad he'd protect her. The old man took a chance on him when he was nothing but a kid with a record, and now he's the multi-millionaire owner of a rival firm.
But Linc's money can't protect Carly from the men who'll do anything to shut her down, or the secrets behind Drake Trucking. If she won't sell out, the only way to keep her safe is to keep her close . . . and fight like hell.
Excerpt
For the second time since her return to Iron Springs, Carly Drake stood in a graveyard. On the opposite side of the coffin, between rows of granite headstones, the Hernandez family huddled together, a wife weeping for her husband, children crying for their father.

Carly bowed her head, her heart aching for the loss of a man she had known only briefly. With her grandfather's recent passing, she understood the pain Miguel's family was suffering. Joe Drake, the man who had raised her, the only father Carly had ever known, had died just five weeks ago.

But unlike a heart that had simply worn itself out, Miguel Hernandez, Grandpa Joe's number-one driver, had been shot in the head, the criminals who had committed the truck hijacking still on the loose.

In the weeks since her grandfather's death, Carly had been doing her best to run Drake Trucking, to keep the company afloat and its employees' checks paid. She was doing the best she knew how, but Miguel had been killed on her watch and Carly felt responsible.

The harsh Texas wind kicked up, whipping blades of grass in front of the casket draped with a blanket of blood-red roses. The end of September weather was fickle, hot and humid one day, rainy and overcast the next. Strands of fine blond hair tore free from the tight bun at the nape of her neck. As Carly smoothed the strands back into place, her gaze paused on a man at the far edge of the mourners, a head taller than the men in Miguel's Hispanic family, taller than most of the truckers or any other man in the crowd, big and broad-shouldered, dark brown hair and a strikingly handsome face.

Carly leaned over and spoke quietly to the woman beside her, Brittany Haworth, a willowy brunette who had been her best friend in high school. As if it had been just days instead of years, their friendship had resumed the day Carly had returned to Iron Springs.

"The man across from us..." Carly said. "The tall one? He was also at Grandpa Joe's funeral. I remember him going through the line to pay his respects, but I was hurting so much I barely paid attention. Do you know who he is?"

Brittany looked at her, about her same height as Carly's five-foot-seven inches. "You're kidding, right? You don't recognize him? Obviously you don't read the gossip rags. He's in the newspapers all the time. That's Lincoln Cain. You know, the multi-millionaire?"

Carly's gaze swung across the casket on the mound above the grave to the big man in the perfectly tailored black suit and crisp white shirt. "That's Cain?"

As if he could feel her watching him, his eyes swung to hers, remained steady on her face. Carly couldn't seem to look away. There was power in that bold, probing stare. She could actually feel her pulse accelerate. "So what's Cain doing in Iron Springs?"

"He owns a ranch here. He was born close to here-- Pleasant Hill, I think. He left to make his fortune, came back a few years ago mega-rich. It's a fascinating story. You'll have to Google him sometime."

"I still don't understand why he was at Joe's funeral, or why he's here today."

"For one thing, he was one of Joe's competitors. Texas American Transportation is one of the biggest trucking companies in the world."

She nodded. "Tex/Am Transport. I know that, but—"

"Cain credits Joe Drake as one of the people who put him on the path to success. The Iron Springs Gazette published a couple of articles about him and Joe."

Guilt swept over her. She'd been gone so much. Off to college at the U of Texas in Austin ten years ago, which her grandfather had paid for, then a job in Houston as a flight attendant.

She had always wanted to see the world so instead of coming home to help Grandpa Joe, she'd gone to work for Delta. She been transferred here and there, worked out of New York for a while, came back to Iron Springs a couple of times a year, but her visits never lasted more than a few days before she was gone again, flying somewhere else, off on another adventure.

Five weeks ago, she'd quit her job, given up her apartment in San Francisco where she had been based, and come home to stay. Joe's heart condition had worsened. She'd started worrying about him, decided to come back and help him run Drake Trucking, take over some of the responsibilities and lesson the stress he was under.

She'd only been in Iron Springs a week when Joe had suffered a massive heart attack. He'd died in the ambulance on the way to the hospital. By the time she'd received the call, rushed out of the office and driven like a maniac to Iron Springs Memorial, Joe was gone.

She hadn't been there for him when he needed her.

Just as she had so many times before, Carly had failed him.
---
What do you think about this review?
Comments
1 comment posted.
Re: A brand new action packed series with twists and protection

The story line is great but the story telling is way too
florid for my taste. I did finish this book because I had to
see how it turned out.
(Kathleen Bylsma 5:35pm June 25, 2017)
Registered users may leave comments.
Log in or register now!