"A wonderful series"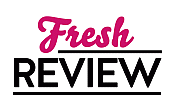 Reviewed by Helen Williams
Posted June 14, 2017

A SKY FULL OF STARS is the story of Owen Shaughnessy, the genius in the family, that continues The Shaughnessy Brothers Series. I have been looking forward to Owen's story. I wanted to see how Samantha Chase would develop Owen's uniqueness. Owen is a brilliant astrophysicist who is very comfortable in the science world. But it's a different world for him when he meets free-spirited artist Brooke Matthews. They are true polar opposites in personalities.
Brooke's uncle, who is also Owen's mentor, suggests that Owen hire her to be his assistant when he leads a team of scientists to study a meteor shower. Owen his reluctant because he is experiencing feelings he has never had before and he doesn't know how to handle things. In a panic he calls his twin Riley for advice. But Riley is not available. So he goes down the line calling his brothers and ends up talking to the least serious of them all -- Quinn. The talk surprises them both. Owen expected Quinn to make fun of him but instead had a very serious and heartfelt conversation. Quinn was surprised that Owen would even ask him for advise. This was a nice moment of brotherly bonding.
I love the way Samantha Chase writes this series. The mother in this family dies when the kids are young. So when you're reading each of their stories and they each reflect back on how her death affected them you think of them as little kids again. But the affect that Brooke and Owen have on each other is profound. Owen has always been sort of in his own world. But Brooke brings out a whole different side of him that totally shocks his family, especially his twin Riley. Brooke has some pain and loss surrounded by some guilt she has never dealt with. When she opens up to Owen she finds support and understanding. This is a wonderful series about the different dynamics in a large family and how they compliment each other.
SUMMARY
The stars are about to align in the newest Shaughnessy brothers romance!
WHEN WORLDS COLLIDE
Brilliant astrophysicist Dr. Owen Shaughnessy feels more connected to the cosmos than to people. He's great with calculations, but when he leads a team of scientists to study a famous meteor shower, he doesn't factor in his free-spirited artist assistant Brooke Matthews.
LOVE CAN DAZZLE YOU
Polar opposites in personality, the friction between them threatens to derail the project. But the beauty and mystery of the night sky draw Owen and Brooke togetheróand she's going to surprise him in ways the stars never could.
---
What do you think about this review?
Comments
No comments posted.

Registered users may leave comments.
Log in or register now!