"An adrenaline rush!"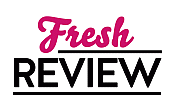 Reviewed by Helen Williams
Posted June 14, 2017

Romance Suspense | Suspense | Thriller
THE ULTIMATUM is the first book in The Guardian Series by Karen Robards. This is an enthralling story about the mastery of thieves and con artists that will take you on a high impact ride. There are secret projects that change the concept of mankind. This is one of those stories where a person will learn that their whole life has been a lie. What would you do if your world is turned upside down? This is a different type of story from Karen Robards that will leave you wondering where it will lead to next. She does a wonderful job in keeping you entertained and intrigued.
Bianca St. Ives was raised by her father learning the skills of martial arts, how to dismantle explosives and swindling con men out of their ill-gotten gain. She now runs a multinational firm with her father. Their latest job involves two hundred million dollars and top secret government documents that disappears and also result in the death of her father. But the government does not believe her father is dead. And they will stop at nothing to prove it. She has learned well from her father and is very good at it. But during this job that went bad she meets someone who keeps showing up. I'm looking forward to see what Ms. Robards will do with this relationship and where this series will lead.
Bianca has people pursuing her from all different angles. It's just her and a fellow criminal as her backup that are on the run trying to uncover the truth. During this wild ride Bianca will learn some shocking truths that will change how she thinks and feels about her life. When Bianca finds her back against the wall she will take a page from her father's book of learning.
SUMMARY
Thief. Manipulator. Con artist. Call it what you will—Bianca St. Ives is the best in the business.
Growing up, Bianca St. Ives knew she was different from all her friends. Instead of playing hopscotch or combing her dolls' hair, she studied martial arts with sensei masters and dismantled explosives with special-ops retirees. Her father prepped her well to carry on the family business. Now a striking beauty with fierce skills, the prodigy has surpassed the master.
She's known as the Guardian. Running a multinational firm with her father, she makes a living swindling con men out of money they stole—and she's damn good at it. She does things on her own terms. But her latest gig had a little hiccup—if you count two hundred million dollars and top secret government documents going missing as little. Her father also died on the mission. The thing is, the US government doesn't believe he's really dead. They'll stop at nothing to capture Richard St. Ives, a high-value target and someone who has been on most-wanted lists all over the world for over two decades, and they mean to use Bianca as bait. With only a fellow criminal for backup and her life on the line, it's up to Bianca to uncover the terrifying truth behind what really happened…and set it right, before it's too late.
---
What do you think about this review?
Comments
No comments posted.

Registered users may leave comments.
Log in or register now!