"Cynical sleuth Mitchell goes undercover in the NYC real estate industry"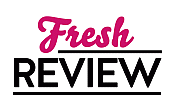 Reviewed by Clare O'Beara
Posted June 8, 2017

Mystery Police Procedural | Thriller Crime
I'm entering the Hollow City series at the second book, which is not ideal, but we all grab interesting books when we see them. The setting is Brooklyn in modern day and book two is A FALLING KNIFE. To start we see the point of view of a high-iron construction worker as the towers of NYC gradually spread glass and steel towards the suburbs.
Leonard Mitchell is the press secretary at the Parks Department, following an interesting and controversial career. He now handles stories which include occasional crime, and he's summoned to attend the scene of a construction death. Leonard suspects that the safety inspections had been marked up but not carried out; seems the police think the same way. Detective Sergeant Ralph Mulino is on the job, leading a special unit to root out corruption.
I like that one of the team is new graduate cop Aurelia Peralta, and the building developer is also female, Eleanor Hill. She sees herself as providing a thousand apartments in a district desperate for professional housing, with affordable social housing as well. Eleanor is a lady of colour and she's prepared to help rehouse less well off locals and still turn a profit. Some protesters are refusing to allow more building, and she believes they just don't want their houses overlooked. Most of those involved at the construction site are men however, and one of them must know something. Mulino decides to let Mitchell help investigate, because he wisely doesn't want to tread on the wrong toes.
I was fascinated by how swiftly the scene was built for us; the cast, motives, influences and locations. To flesh it out, we get the intricacies of supervising a cop's personal use of cellphone and computer issued by his department, and issues surrounding the gentrification of old neighbourhoods. Some of the characters are better than others at doing their jobs, just like in life. And a seven year old boy vanishes from his school yard, introducing fresh suspense. I will definitely have to read the previous book.
By sending his established, cynical sleuth Mitchell undercover in the real estate industry, author Andrew Case gives us a good look behind the scenes and demonstrates how dangerous it would be to catch A FALLING KNIFE. Full marks from me.
SUMMARY
When dirty real estate money makes the world go round, murder greases the wheels.
Somethingís rotten in the borough of Brooklyn. And itís not just the wave of glossy condos pushing longtime residents out of their neighborhoods. A construction worker has plunged to his death, and suspicion has fallen on a fellow hard hat for turning a crane into a killing machine. When the suspect does a disappearing act, a pair of unlikely partners reunite to chase him down.
Leonard Mitchell once investigated dirty cops, and Detective Ralph Mulino was his target. Mulino was cleared. But Leonard ran afoul of the system and ended up pushing paper for the Parks Department. Now Mulino drafts him to infiltrate a real estate mogulís operation and expose a financial scam that may be behind the murder. But when the suspected killer gets tossed from a tenement roof, it seems the price of probing the housing market might just be too high.
---
What do you think about this review?
Comments
1 comment posted.
Re: Cynical sleuth Mitchell goes undercover in the NYC real estate industry

Thanks for the introduction and review. I'm going to be
looking for the books.
(Kathleen Bylsma 5:32pm June 12, 2017)
Registered users may leave comments.
Log in or register now!