"A dark YA fantasy about a girl down the crystal mines"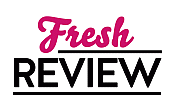 Reviewed by Clare O'Beara
Posted June 8, 2017

Frances or Frankie Sheba has been in foster care for most of her seventeen years, and while her life isn't too bad, she loves to escape into fantasy books. The used bookstore down the road is closing, so she accepts a job of helping to pack the stock. As a reward she is given an unusual old book. This starts an adventure in THE SOUND OF THE STONES.
Next we find ourselves following the life of a girl called Ashra who works in crystal mines on another world. She has to satisfy the giant Kranks that she can find enough crystals to meet her targets. Ashra is somewhat better at this than most humans. But her parents, who are farmers, warn her that the way to survive under the brutal Kranks is not to be noticed.
The level of violence and repression looks modelled on the Hunger Games books, although Ashra is no fighter, she just has a talent to hear a song in vibrating crystals. She can't trust her team workers so getting an assignment to work in the deep mines is not a good prospect. A man called Perditus who lives in much better circumstances in Krad City than her family in the basic human camp, decides to take Ashra under his wing. Her talent has been noted. But Ashra feels uncomfortable with a powerful, grown man looking at her, and she decides to keep secrets.
I found that the introduction of Frankie is just a frame for the fantasy; and while there may be a real connection between the two parts as a second book is to follow, I was expecting to see Frankie enter the world of Ashra for some time before accepting that it's a dead end. I was annoyed at having wasted time getting to know Frankie when she did nothing. The writer Beth Hammond has mainly written early reading material and needs to develop more technique for YA readers, who I consider are sophisticated readers. That said, if someone wants to read a dark fantasy and doesn't object to some gore and menace, they might be pleased to enter this grim imagined dystopia. Ashra is young enough to be overconfident of her abilities but easily cowed by large, authoritarian figures. Plenty of teens can relate to her position. THE SOUND OF THE STONES is an interesting fantasy adventure which is to be continued.
SUMMARY
An ancient book
A hidden prophecy
A quest to save humanity
When Frankie breaks the binding on an ancient book Ashra's world intertwines with her own.
Evil seeks to destroy humanity, but Ashra is more powerful than she knows. As a new king ascends the throne both her virtue and her life are in danger. She risks everything to flee the city in search of answers. In her quest to save humanity she finds love, uncovers mysteries from the past, and unlocks a primordial magic she never knew she had.
The multi perspective, epic setting of Game of Thrones meets the "book within a book" concept of The Never Ending Story. With a sense of humor similar to Hitchhiker's Guide to the Galaxy and romantic undertones reminiscent of The Name of the Wind, The Sound of the Stones appeals to a wide fantasy loving audience.
---
What do you think about this review?
Comments
No comments posted.

Registered users may leave comments.
Log in or register now!