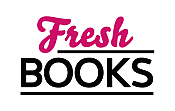 Suspense, thrills and love in October Best Reads
"Visit the Colorado knitting shop at the centre of these cosy mysteries"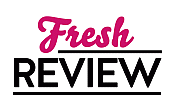 Reviewed by Clare O'Beara
Posted May 22, 2017

I first met Maggie Sefton's Knitting Mysteries because I was buying them for my mother, who knits. Naturally I read the cosy mystery too and I have been enjoying them ever since. By the time of KNIT TO BE TIED, our heroine, accountant Kelly Flynn, has been living in Fort Connor at the feet of the Rocky Mountains for seven years. She's had adventures galore, met boyfriend Steve, shorn South American woolly beasts and learnt how to knit from her friends at House of Lambspun knitting shop. What's next?
Kelly meets her friends for coffee, cinnamon rolls and chat. New people moving to the Colorado town are being warned about developing sites up in the mountains. The costs of drilling for water, stringing electricity wires are astronomical. Better a solar panel or a nearer site. Nancy Marsted is a student, knitting and working hard at accounting, but she's got a personal problem. Her student boyfriend Neil freaked out when she told him she was expecting, and he's left the relationship. Nancy's dad, a counsellor, has gone for a talk with the man, but Nancy is worried about what might develop. Then news comes of a hit and run accident. Nancy receives a dreadful shock.
I love the well-established background we see. Kelly tells us that Fort Connor has nearly doubled its population since she was a child, to 150,000 people. The rapid growth means that a witness is less likely to recognise a person at a crime scene. Kelly frequently returns to the knitting shop, a sensuous setting with richly coloured, soft skeins of alpaca, sheep or mohair wools, and bamboo or silk fibres. We can hear the gentle click of needles and smell the coffee as the ladies tease out the tangles of the latest murder case.
I did find some repetition as details of the accident emerge, are told piecemeal and are then retold a few times over to different characters. However a tragedy would be the talk of the town, so it's probably just realistic. We also get told many times about a pickup bar at the centre of a drama, from third parties, so I was pleased when our protagonist finally went to give us a look inside the bar. I would have liked more changes of scene. Anyone wanting to find some creative inspiration will enjoy making the headband pattern and the cranberry orange nut bread recipe. KNIT TO BE TIED will please Maggie Sefton's fans and make new friends.
SUMMARY
The New York Times bestselling author of Purl Up and Die returns as Kelly Flynn and the Lambspun Knitters must come together before their whole town unravels . . .
In Fort Connor, Colorado, the friends at the House of Lambspun knitting shop are welcoming a new face into the fold. Shy, sweet, and pregnant Nancy Marsted would like to knit a baby hat, and the Lambspun ladies are more than happy to show her the ropes. They share their own pregnancy yarns and soon learn the father of Nancy's baby isn't quite the man she dreamed he was. He's a cad.
Then one dark night a speeding car fatally mows down the dad-to-be and strikes a cyclist, spinning the town into a frenzy. Everyone worries that a crazed killer is on the loose. Now it's up to Kelly and the gang to put down their needles and cut to the chase before the culprit is driven to kill again . . .
---
What do you think about this review?
Comments
No comments posted.

Registered users may leave comments.
Log in or register now!