"A traveller returns in the final Caribou Crossing tale."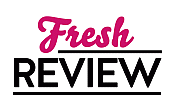 Reviewed by Clare O'Beara
Posted May 16, 2017

Holiday | Romance Western | Romance Contemporary
Caribou Crossing is the series and the town, set in the middle of British Columbia. HOLIDAY IN YOUR HEART is the eighth and final book which brings Mo Kincaid to reunite with his ex-wife and kid. Nobody was surprised when Mo skipped out years ago, but he's grown up and changed since then. Coming to visit has taken a lot of courage for him. Especially as his ex-wife Brooke has married Jake Brannon, the Royal Canadian Mounted Police detachment commander.
Maribeth Scott is looking forward to Christmas, like any shopkeeper. But this year she's decided that time is ticking by and she's never going to find the right man to marry, so she'll go to a clinic and try to become pregnant. She knows it's not ideal, and there will be gossip, but she'll ride out the difficulties. When she meets Mo, he's got a mechanic job and he's helping to catch a stray dog that escaped from the shelter. He seems interesting, but as soon as Maribeth realises that he's the irresponsible ex of her good friend, she writes off any chance of friendship. Mo thinks she looks stunning and he works hard to reassure her that he's changed.
I really like a few of the touches in this tale. Brooke readily admits that she had her own share of problems, and the split wasn't all Mo's fault. Their son Evan is now a grown young man, with his own decisions to make about Mo. Maribeth doesn't feel it's right to date the ex of her friend - despite all the water under the bridge. And the stray dog is a strong-voiced New Guinea Singing Dog, which could be a metaphor for seeing more than face value in a lonely traveller.
This is an adult romance in a small town which boasts a classy Japanese restaurant. What more could you want in a friendly, gossipy read? If you have read the earlier books in the series you'll be familiar with some of the cast, but I believe this well-written tale HOLIDAY IN YOUR HEART could serve as an introduction. I noticed some mildly strong language in context. Susan Fox was a 2016 finalist for Romance Writers of America's RITA award. From what I see, her romantic books could be read at any time of year, so grab HOLIDAY IN YOUR HEART and have an enjoyable time getting to know the good folks of Caribou Crossing.
SUMMARY
It's Christmas in the cozy Western town of Caribou Crossing, the season for homecoming, forgiveness, and—just maybe—the gift of a fresh start…
As the holidays approach, the air is filled with the festive sounds of bells chiming and carolers singing. Maribeth Scott loves Christmas, but she's pretty sure that after years of waiting, Santa isn't finally going to gift her with Mr. Right. In fact, the only thing she truly wants for Christmas is a baby to love. At thirty-nine, she's determined to become a mother and she will make it happen, even if she has to do it on her own.
When Mo Kincaid returns to the rustic town after almost twenty years away, he's seeking redemption from his checkered past. The last thing on his mind is romance, and he's certain he doesn't deserve it. But now there's irresistible Maribeth, showing him the true spirit of Christmas and winning his heart. For the first time in Mo's life, the future looks bright. Only one thing stands between them: Maribeth's deep desire for a child and Mo's conviction that he's too flawed to be a father. Is his world-weary heart ready to take the ultimate leap of faith?
---
What do you think about this review?
Comments
No comments posted.

Registered users may leave comments.
Log in or register now!