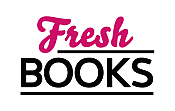 Read some great books in April...you'll be blooming!
"FBI Agent Kay Malloy is searching for a double agent in a nest of vipers."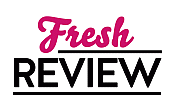 Reviewed by Shellie Surles
Posted May 16, 2017

I always go into reading a book by former law enforcement hesitantly. They usually get the police procedures right, you would hope so, but the story is usually not so good. This one however was a pleasant surprise. I actually picked up the book and kept reading. I didn't stop and watch TV, I didn't clean the kitchen, heck I didn't even cook dinner, my kids are old enough to get their own food. I just sat back and enjoyed the story of Special Agent Kay Malloy. I love that she wasn't perfect or a total bad ass. That is real, every cop has a learning curve. You never know it all and you're not really Jason Bourne with boobs. I was very impressed that Jan Fedarcyk made her character real, with a real family and real problems. Kay wasn't stupid enough to fall for a clear set up, she used her brain to see what was right there. As the reader you did not sit there thinking, really it's obvious come on. Jan Fedarcyk took the honest approach to how an agent really gets a job done and yet didn't bore you to death.
I think that is what impressed me most about FIDELITY, the agent didn't rely on bran to accomplish a case and the story was as close to true about how it's done without putting you to sleep. That is very hard to accomplish. My only complaint is I am pretty sure that I know who the bad spy is, but she could shock me in the next book and I could be wrong. This is a really great start to a writing career, and I am looking forward to reading more by Jan Fedarcyk.
Learn more about Fidelity
SUMMARY
A gripping debut novel from "the FBI's First Lady" (Vanity Fair) Jan Fedarcyk, featuring a brilliant young Special Agent named Kay Malloy, whose assignment to the Counterintelligence Program in New York City has devastating consequences—both personal and professional.
Kay Malloy always knew hers would be a life of service. Following the tragic death of her humanitarian parents, Kay and her brother, Christopher, were raised in a world of wealth and culture by their godparents. With ambition and selflessness, Kay joins the FBI to honor her parent's legacy, even while Christopher's life grows increasingly aimless.
Paramilitary and male-dominated, the FBI could be an intimidating employer to anyone less confident, devoted, and insightful than Kay. But after early success in the Violent Crime Program in Baltimore she struggles working counterintelligence in New York. When Kay is assigned to investigate the loss of Russian government double agents, she sees this as her chance to prove herself. As pressure mounts and conflicting leads cloud the investigation, Kay discovers she must make the impossible choice between those she loves and the country she's sworn to protect.
Filled with vivid detail from retired FBI Special Agent Jan Fedarcyk, Fidelity is both a thrilling, authentic look into the workings of the FBI and the gripping story of one woman's fight to honor both love and duty.
---
What do you think about this review?
Comments
No comments posted.

Registered users may leave comments.
Log in or register now!