"They will FACE THE FLAMES together everytime!"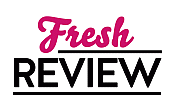 Reviewed by Helen Williams
Posted April 22, 2017

FACE THE FLAMES is another great visit to the Sugarland Series where the men and women of Station Five continue their firefighter/paramedic rescue missions along with the Sugarland Police Department. The firefighter/paramedic in this story has been seriously injured and is going through a year long recovery process. It's been a struggle for him to get his life back -- to even want it back. After finally getting himself to where he needs to be, he encounters another set back. You really have to admire this guy's strength and determination. Every time he gets injured I kept wondering how much more can this guy take.
Clay Montana has survived a near fatal accident that he has spent a year recovering from and fighting to get back with his team. During his recovery process he crosses path with a detective of the Sugarland department who gives him a new outlook on life. Melissa Ryan is a new detective in the department but Sugarland is not new to her. Her past involves a violent, criminal uncle that she is determined to bring down. Meeting Clay changes her priorities. Clay and Melissa will face one obstacle after another when trying to achieve happiness.
I enjoyed how Jo Davis shows the resilience and overwhelming determination of her characters. This firefighter continues to get knocked down but he's determined to get his life back so he keeps pushing forward. The great thing about this story is how him team steps up and gives him the support when he needs it. It's the same case with Melissa when her uncle keeps coming after her and doing everything he can to kill her and Clay. Her fellow officers will have her back. When one obstacle after another presents itself Clay and Melissa will FACE THE FLAMES together everytime.
The Sugarland Series provides much entertainment about the firefighters and detectives. If you have not read the previous stories in this series I recommend them all. They are well worth the read and Jo Davis does an excellent job of keeping your interest.
SUMMARY
The author of Bring the Heat returns to Sugarland, where a firefighter from Station Five will face the dangers in risking his heart...
A near-fatal accident left firefighter/paramedic Clay Montana with devastating injuries. Now, after a year-long recovery, Clay is focused on one thing: getting his body back to form, so he can return to the job he loves. And then a chance meeting with a fiery redhead changes his life...
Detective Melissa Ryan may be the new cop on the block, but she's no stranger to Sugarland. It's where she lived with her violent, criminal uncle—a man she needs to see behind bars. But when she meets Clay at a crime scene, the down-but-far-from-out firefighter makes her rethink her priorities.
Getting close to Clay is intoxicating, but Melissa must keep her wits about her if she's to protect them from a man with deadly intentions…
---
What do you think about this review?
Comments
1 comment posted.
Re: They will FACE THE FLAMES together everytime!

Thanks for the introduction and review. I'll be looking for
this book.
(Kathleen Bylsma 8:55pm April 24, 2017)
Registered users may leave comments.
Log in or register now!