"A Gatlinburg socialite sees another side of life"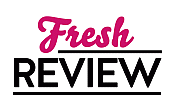 Reviewed by Clare O'Beara
Posted April 21, 2017

Romance Historical | Inspirational Historical
Beginning in Gatlinburg, Tennessee in 1887, this lively historical romance loses no time in introducing a young lady with trouble on her mind and a brawny Scots lad with dancing on his mind. It's Independence Day, and there's a celebration. WED BY NECESSITY is in a series called 'Smoky Mountain Matches'.
Caroline Turner is furious about a blackmail note. She's from a good family of industrialists and may have to pay to keep their reputation. This is quite spoiling her evening, after she worked so hard to organise the volunteers. She doesn't give another look to Duncan McKenna after turning down his offer of a dance; he's new in town. Duncan turns out to be the new stable manager for her family. He thinks she's snobbish, and he might be right. He also wonders why Miss Caroline is constantly in such a bad mood.
I enjoyed reading the setting descriptions; chandeliers and wallpaper in the dining room, cantaloupe and tomatoes in the vegetable patch. However I found it highly unlikely that Caroline would go for a woodland ride in her evening dress and slippers. I wouldn't. This incident just seems too contrived. Anyway, Caroline, who squabbles with every eligible young man, is seen as a drain on the family's finances, all of which contributes to her being ordered to marry the stable manager. This will keep her good name after they have been obliged to spend time in each other's company. I don't entirely buy it, but her father was looking for an excuse to be rid of her. Mr Turner doesn't know that Caroline has been told by the blackmailer that her father is conducting shoddy business practices, and she can't decide which to believe.
Entertainingly, Caroline, who thinks charity work means donations, is obliged to part with her fine clothing and start keeping a house and produce garden. She can't access her own bank account now - because she has a husband. She does have a handcraft project, which might bring an income. I found it hard work getting to like Caroline, but she changes through the story and discovers that being a married woman has advantages. The earthy Duncan allows her to sleep apart; they need to get to know each other. WED BY NECESSITY they may be but the way Karen Kirst tells it, romance with a suspenseful ending lies in store. This is a gently inspirational book suitable for any age from teen to adults.
SUMMARY
Her In convenient Husband
When a riding accident strands socialite Caroline Turner overnight with the new stable manager, she gets the one thing she never wanted—a husband! Marrying the infuriatingly stubborn Duncan McKenna wouldn't have been her first choice, but with her reputation damaged, it's her only option. Still, there's something about the brash, rugged Scotsman that fascinates Caroline.
If Duncan wanted to wed a society girl, he would have stayed in Boston with his family and his fortune. He expects Caroline to balk at her new modest lifestyle, but instead the strong-willed beauty seems determined to prove him wrong, making her all the more irksome…and irresistible. The marriage of convenience isn't what Caroline and Duncan planned, but could they be a perfect match?
---
What do you think about this review?
Comments
No comments posted.

Registered users may leave comments.
Log in or register now!