"A truly refreshing romance"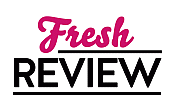 Reviewed by Helen Williams
Posted April 13, 2017

ANCHOR ME is the fourth novel in the Stark Trilogy about the life of Damien and Nikki Stark. This is a power couple who has had so many ups and downs. They are both broken individuals who help each other to heal. This is a couple who have a complicated relationship that is constantly challenged by outside forces. They both have a parent who is destructive to their well being. Damien succeeds in reinventing himself and becomes a world renowned success and his father tries to capitalize on that success. Nikki has self esteem issues that she has been battling with her whole life that cause her to do harmful things to herself. Her controlling mother is the basis for all of this and continues to belittle her at every opportunity. This is a relationship that is constantly under the microscope and has threats coming from all angles.
What I love most about Damien and Nikki is the strength that their relationship and commitment provides for each other. They are a constant support for each other, but it's also heart wrenching when tragedy hits them. As you're reading this story and they are hit with more heartbreak you ask yourself how much more can this couple take and will they survive it. Whenever things become overwhelming Damien and Nikki provide each other with their own method of calming effects.
This is a really great story that shows what it takes for a relationship to survive one adversity after the other. Some (most) of the adversity comes from outside of the relationship. But it also comes from within when they fail to confide and rely on each other. Damien has the sole intention of protecting Nikki but finds out how he is hurting her by withholding information. Nikki knows how toxic her mother is but allows her to get in her head once again. She has to find her own strength and make a stand. It was truly refreshing to see these two get their rainbow after the storm.
SUMMARY
FROM NEW YORK TIMES AND #1 INTERNATIONAL BESTSELLING AUTHOR J. KENNER comes the highly anticipated fourth novel in the fast-paced series including Release Me, Claim Me, and Complete Me. This sexy, emotionally charged romance continues the story of Damien Stark, the powerful multimillionaire who's never had to take "no" for an answer, and his beloved wife Nikki Fairchild Stark, the Southern belle who only says "yes" on her own terms.
It's a new chapter in the life of Nikki and Damien Stark ...
Though shadows still haunt us, and ghosts from our past continue to threaten our happiness, my life with Damien is nothing short of perfection. He is my heart and my soul. My past and my future. He is the man who holds me together, and his love fuels my days and enchants my nights.
But when tragedy and challenge from both inside and outside the sanctity of our marriage begin to chip away at our happiness, I am forced to realize that even a perfect life can begin to crack. And if Damien and I are going to win this new battle, it will take all of our strength and love ...
---
What do you think about this review?
Comments
No comments posted.

Registered users may leave comments.
Log in or register now!