"The Black Knights take you on another WILD RIDE"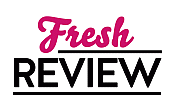 Reviewed by Helen Williams
Posted April 4, 2017

Romance Erotica Sensual | Romance Suspense
WILD RIDE is the next great story in The Black Knights Inc. Series. BKI are a group of underground covert government operatives that have the backing of The President of the United States. Their cover is a custom motorcycle shop where they all have their own signature bikes. They have the look of badassed, tattooed bikers who are really a unique group of talented operatives with military backgrounds that carry out government assignments around the world. Julie Ann Walker finally gives everyone the story we have been waiting for -- heartthrob, playboy Ethan "Ozzie" Sykes. This is a great story about sacrifice and of putting others feelings first.
Ozzie was on a mission that went terribly wrong leaving him with serious injuries causing him to wonder if he will ever be fit to go on missions again. While he is sidelined at BKI Headquarters he is given the responsibility of keeping a Chicago Tribune reporter occupied who has been trying for years to dig up dirt on BKI. Samantha Tate is a bloodhound when it comes to digging up information. All of her investigations will bring Samantha more notoriety then she was expecting when her life is put in jeopardy. All of this action will keep Ozzie busy rescuing Samantha from one threat after another. During this process Samantha will realize that what she believed to be true concerning BKI is totally off the mark. Spending time at BKI Headquarters Samantha gets to meet some of Ozzie 's friends and observe their different personalities. If you have read previous books in this series you will be familiar with these return characters. They are a unique group that are very entertaining and leaves you looking forward to the next story.
Seeing his friends enjoying happy family lives leaves Ozzie with feelings of wanting what they have. He's tired of hiding who he really is from Samantha and wants to share his secrets but he doesn't see that as a possibility. Samantha is driven to right wrongs by writing her stories because of her painful loss. She doesn't think that Ozzie, who can have any woman he wants, would settle for someone like her. Ozzie's friends can see what is between the two of them and come to their rescue.
SUMMARY
The hero we've all been waiting for...
Ethan "Ozzie" Sykes
Former Navy SEAL
Underground operator for Black Knights Inc., the covert government defense firm disguised as a custom motorcycle shop
In a black-on-black international mission that went seriously sideways, Ozzie was badly injured—now he's stuck at BKI headquarters in Chicago, champing at the bit to get out into the field again. To his disgust, he's tasked with distracting Chicago Tribune ace reporter Samantha Tate, who's been trying to dig up the dirt on BKI for years. Turns out Samantha's beauty, intelligence and sense of humor are a seriously big distraction, and Ozzie's losing his desire to keep her at bay.
Ozzie's tired of hiding, and Samantha may be the best-and worst—person to share his secrets with...
"A nail-biter from start to finish". —Publishers Weekly for Too Hard to Handle
---
What do you think about this review?
Comments
1 comment posted.
Re: The Black Knights take you on another WILD RIDE

I love it! Love this series, too! Julie Ann Walker knows how
to tell a story!
(Kathleen Bylsma 9:34pm April 20, 2017)
Registered users may leave comments.
Log in or register now!