"ETCHED IN BONE is sure to be a win for readers!"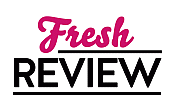 Reviewed by Annie Tegelan
Posted March 30, 2017

With five books in the Others series, Anne Bishop has been able to take readers on a magical ride filled with shifters and a blood prophet. ETCHED IN BONE is the latest installment and I would highly recommend reading this series in order. If you are new to Bishop's work, then keep in mind that although this is urban fantasy series, there is a touch of romance in it as well.
For me, the romance between Simon and Meg has been something that has captured my interest. Don't expect an epic love story because that's not the kind of stories that Anne Bishop writes. Instead, she tends to build her relationships slowly, and I know I'm not the only one who has been dying to see more from Simon and Meg.
The world that Bishop has created here is complex yet at the same time quite simple. There's a lot of politics and conflict, but the dynamics are surprisingly basic and I don't mean that in a bad way. Sometimes it's nice to stick to what is simple because what is what works the best. I do think Bishop has something great on her hands.
Fans of Patricia Briggs and Kim Harrison will enjoy this series. Rife with paranormal politics and a touch of romance, ETCHED IN BONE by Anne Bishop is sure to be a win for readers!
SUMMARY
New York Times bestselling author Anne Bishop returns to her world of the Others, as humans struggle to survive in the shadow of shapeshifters and vampires far more powerful than themselves...
After a human uprising was brutally put down by the Elders—a primitive and lethal form of the Others—the few cities left under human control are far-flung. And the people within them now know to fear the no-man's-land beyond their borders—and the darkness...
As some communities struggle to rebuild, Lakeside Courtyard has emerged relatively unscathed, though Simon Wolfgard, its wolf shifter leader, and blood prophet Meg Corbyn must work with the human pack to maintain the fragile peace. But all their efforts are threatened when Lieutenant Montgomery's shady brother arrives, looking for a free ride and easy pickings.
With the humans on guard against one of their own, tensions rise, drawing the attention of the Elders, who are curious about the effect such an insignificant predator can have on a pack. But Meg knows the dangers, for she has seen in the cards how it will all end—with her standing beside a grave...
---
What do you think about this review?
Comments
No comments posted.

Registered users may leave comments.
Log in or register now!