"Hunted by survivalists in a thrilling Montana romance"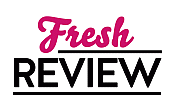 Reviewed by Clare O'Beara
Posted March 28, 2017

Inspirational Romance | Romance Suspense
Heather Jacobs, who lives in California, is trying to carry out her late father's wishes by spreading his ashes on a Montana mountainside. She never realised it would lead her into a desperate situation. Alone with her guide Zane Scofield, she enjoys the beautiful woodlands - until some survivalists decide to hunt them. BIG SKY SHOWDOWN is tension-filled from the start.
Heather barely knew her father, who vanished from her life twenty years ago and started an outfitter's here in Montana. Now he has left her the business and she expects to just sell it and get on with her life. Zane knew and trusted her father, but Heather doesn't encourage conversation about the man she recalls as unreliable. Zane also knows the local borderline madman who was running a survivalist group some years before, but the group had gone elsewhere. Now they have returned and they are raising teenaged kids feral. For no apparent reason they start a manhunt as Heather and Zane scramble to get down the mountain.
Riding a valiant mule, crossing a rickety rope and wood bridge, climbing trees and dodging shots are part of the story. Heather is athletic and has camped in California. Unlike Heather I would have scattered the ashes right away, not hung on to them. This seemed an unlikely priority for the resourceful woman given the circumstances. Zane has an additional conflict. His brother Jordan is one of the group, though they have not met in years. As evidence of further serious crime emerges, the duo become more desperate to escape. But sooner or later they are bound to get split up, and even prayers won't be enough to save them.
This is an inspirational love story which will make thriller readers change their minds about inspirational books. Whether you believe or not, you can't deny that you might utter a prayer in the situations shown; you will also identify better with the hunted pair trying to escape, foil a plot and not harm anyone, than the amoral hunters. BIG SKY SHOWDOWN is a romance suitable for adult readers, because of violence and danger rather than adult behaviour. The heart-stopping wilderness adventure will appeal to fans of Nevada Barr's crime stories... which were always short on love. Sharon Dunn has given us a truly adventurous book about finding your other half, and the power of the will to change.
SUMMARY
DANGER ON THE MOUNTAIN
When Heather Jacobs climbs a Montana mountain to pay respects to her late father, the last thing she expects is to be running for her life. But she's living a real-life cat-and-mouse chase, trying to escape a punishing foe from her guide Zane Scofield's past. How can a California city girl help outwit a ruthless criminal dead set on scouring the wilderness to kill them? Though Zane knows their pursuer and his nefarious motives far too well, he's not sure why the man is after him now. Only his wits—and an unlikely partner in the determined woman fighting beside him—can save them. But Zane's also battling a past that's threatening to swallow him whole…and take Heather along with him.
---
What do you think about this review?
Comments
No comments posted.

Registered users may leave comments.
Log in or register now!