"DEAD AND BREAKFAST is an excellent start to the series."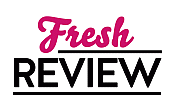 Reviewed by Annie Tegelan
Posted March 20, 2017

DEAD AND BREAKFAST is the first book in the Merry Ghost Inn. This is my first read from this author and I have to say that I was pleasantly surprised by it. I love Cozy Mysteries and this one definitely has a wonderful cozy vibe to its setting on the Oregon Coast. The two main characters of the story are Melanie West and her grandmother, Liza Harris. When Melanie gives up her job to help Liza open up and Bed and Breakfast with her, she discovers the bones of a woman hidden behind a wall. With their grand opening just a month away, the presence of the police have now changed their plans.
Also, there is some suspicious activity happening at this inn because many people think there is an invisible ghost lurking around. Normally not one to believe in ghost, Melanie doesn't take it seriously until she starts hearing the eerie laugher from an unknown male. When she investigates and finds no one, she might start believing in ghosts soon enough.
As the first book in the series, Kate Kingsbury does a very good job of setting up the characters and the setting. It was very easy to fall in line with these characters because of Kingsbury's writing style. Simple and concise, she gets straight to the point, creating a well-rounded storyline filled with mystery and intrigue. This is actually my first Cozy Mystery that has a bit of a Paranormal element to it and I have found that I really enjoy it. I think after reading this I will be looking forward to trying out some more Paranormal Cozy Mysteries. They had an added bonus of thrills and chills to the story that makes them stand out even more. I am definitely looking forward to more of Kate Kingsbury's books and DEAD AND BREAKFAST is an excellent start to the series.
SUMMARY
Melanie West is getting her life back on track after a messy divorce when her grandmother, Liza Harris, asks her to open a B&B with her. Together, Liza and Melanie purchase a purportedly haunted mansion on the Oregon coast and jump right into clearing out the cobwebs. But while attempting to remove wallpaper in an upstairs bedroom, the new B&B owners stumble upon a very real skeleton in their closet.
The police suspect the skeleton is that of the wife of the previous owner of the B&B, but no one in town seems to want to say much about her. As the inn owners try to juggle renovations with their own amateur investigations, their grand opening looms closer and closer--and a friendly ghost in their walls starts playing tricks. But it all comes crashing to a halt when a new body is found stabbed to death on the beach below the inn--the victim chillingly close in resemblance to Melanie herself.
It seems someone doesn't appreciate newcomers prying into the small town's past, and now it's up to Melanie and Liza to get to the bottom of these murders to save their business...and their lives.
---
What do you think about this review?
Comments
No comments posted.

Registered users may leave comments.
Log in or register now!