"SILENCE FALLEN is now my favorite book in the series."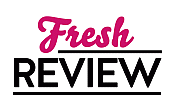 Reviewed by Annie Tegelan
Posted March 7, 2017

Book ten in the Mercy Thompson series holds a lot of drama, suspense and action for Mercy and the gang. SILENCE FALLEN starts with a jaw-dropping scene that sets the pace for the rest of the book. If you're a fan of Mercy Thompson then there is absolutely no way that you can miss this book.
Patricia Briggs does a fantastic job of rattling the pack to the point where they have to align with some of their enemies to overcome greater evil. This book actually reminds me a lot of another book in the series, but the stakes might actually be higher because Mercy is a lot more stronger now. People are well aware of what she is capable of and now, she has a lot more to protect. This shows that not only has Mercy come a long way since the beginning of the series, but that she is continuing to grow with each new book.
SILENCE FALLEN has some more insights into Adam's point of view, which I really enjoyed. Getting into his mind provided an entirely different sense to the world that we've never got before so that was a really nice treat from the author.
As much as I've loved the previous books in the series, Patricia Briggs certainly amped things up with SILENCE FALLEN and it is now my favorite book in the series. There's no question that this series continues to get better with every book.
SUMMARY
In the #1 New York Times bestselling Mercy Thompson novels, the coyote shapeshifter has found her voice in the werewolf pack. But when Mercy's bond with the pack—and her mate—is broken, she'll learn what it truly means to be alone...
Attacked and abducted in her home territory, Mercy finds herself in the clutches of the most powerful vampire in the world, taken as a weapon to use against alpha werewolf Adam and the ruler of the Tri-Cities vampires. In coyote form, Mercy escapes—only to find herself without money, without clothing, and alone in the heart of Europe...
Unable to contact Adam and the rest of the pack, Mercy has allies to find and enemies to fight, and she needs to figure out which is which. Ancient powers stir, and Mercy must be her agile best to avoid causing a war between vampires and werewolves, and between werewolves and werewolves. And in the heart of the ancient city of Prague, old ghosts rise...
---
What do you think about this review?
Comments
No comments posted.

Registered users may leave comments.
Log in or register now!