"When the wrong woman steps off the train, can she make a marriage work?"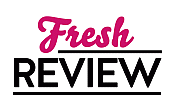 Reviewed by Clare O'Beara
Posted February 12, 2017

Inspirational Historical | Romance Historical
I hadn't read any of the romances by Dorothy Clark but I started enjoying her first in the series 'Stand-In Brides' right away. In 1868 a young woman, Audrey Prescott, takes the railroad to Wyoming Territory. Her sister promised to marry a gentleman, who needs a wife in order to run his new store respectably. But this sister has now wed another, so Audrey decides the only thing she can do is meet Blake and offer to be HIS SUBSTITUTE WIFE.
While Audrey has had time to get used to the idea, and having a home will suit her since her parents have died, Blake Latherop is taken by surprise. He's in a bind, because he signed a contract with the new town of Whisper Creek, promising to marry within thirty days of opening his store. Beggars can't be choosers, but that doesn't mean he has to like being jilted. He still loves Linda. Audrey is a pleasant girl, but there's nowhere for her to stay and this plan to have a fake marriage will make them legally bound. They'll have to give the impression that the marriage is for real.
I enjoyed little touches, like piped hot and cold water, when Audrey hasn't had this in New York. I expect it was easier to fit this when homes were being built from scratch than to add it to existing streets and residences. A Chinese couple do the town's laundry. Many of the details are similarly domestic and Audrey, a competent housekeeper, comes into her own, also advising Blake on window displays and goods for women. She has no idea how to cook deer meat, however. The territory has plentiful amounts of soldiers, passing through to safeguard gold miners and settlers. Life isn't entirely peaceful.
Suffice to say that the story has a few twists and turns to keep the reader's attention. HIS SUBSTITUTE WIFE is a good old-fashioned romance, dealing with respect and affection as well as with honesty and good intentions. Any age from teens upwards might enjoy reading Dorothy Clark's gently inspirational story; and the town of Whisper Creek is open for business. Let's keep an eye on the residents because more stores will be built to serve the growing population.
SUMMARY
A Convenient Marriage
Blake Latherop needs a wife in order to keep his business, and his betrothed has apparently eloped with another man. So when his fiancée's sister, Audrey Prescott, steps off the train in Whisper Creek offering to be his bride, he's in no position to refuse. But it's hardly the marriage he had in mind.
Audrey knows she shouldn't have answered Blake's letters in her sister's name…but she couldn't bring herself to tell him of his fiancée's betrayal. Now the only way to fix things is through a temporary marriage. But as she comes to love her new life in the West, Audrey dreads the day Blake finds another solution to their situation. Because what started as a marriage of convenience has become so much more for her…
---
What do you think about this review?
Comments
No comments posted.

Registered users may leave comments.
Log in or register now!