"Ruining her wedding is only the start of this man's misdeeds"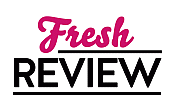 Reviewed by Clare O'Beara
Posted February 12, 2017

I previously enjoyed 'Spy Fall' a historical romance about a pioneering lady parachutist, by Diana Quincy, so I was glad to read another of her works. Third in her series called 'Rebellious Brides' is FROM LONDON WITH LOVE. Emilia St. George's wedding day is not proceeding as planned; the man who jilted her five years previously appears on the steps of the church in Hanover Square and throws her over his shoulder. Emilia thinks he's either gone mad, or wants to elope with her himself; Hamilton Sparrow has recognised a hired killer and is trying to save the lady, but has no time to explain.
From this lively start we progress through an unlikely escapade. Rather than delivering Emilia to the safe hands of her family, and calling the Bow Street Runners, Hamilton rides off with her and takes her to the seaside town of Hastings. A nemesis follows, so luckily at twenty-four Emilia is strong enough to do some fighting. When matters are resolved temporarily, the society's favourite church is booked for a few weeks, so Emilia will have to wait for her wedding, which will give her the chance to travel and see art. Her intended, Edmund Worsely, is a diplomat. As she waits Hamilton talks to his boss at the Home Office, for he is secretly a Crown agent. He regretted not marrying Emilia but could not expose her to danger. Now the danger has found her anyway - perhaps due to the money she will inherit? Hamilton decides to stay close.
Be prepared for rather more allusion to and indulgence in sexual activity than found in most Regency tales. The point is well made that women could see male nude statues and paintings at the British Museum. Some women even sit and copy them. While well-off ladies could not work, they were encouraged to take up art as a hobby, and Emilia reveals a stronger backbone when defending her right to draw and paint. I also like her quick-thinking French maid, Sophie. Nice little details like Belgian lace adorn the tale but don't distract from the suspense.
Diana Quincy is a former television journalist. Her historical romances move along briskly, combining a rake with a skilled artist in this case, using danger to force them into each other's company. FROM LONDON WITH LOVE is an unusual adult romance with settings which have not been over-used. If you have read the earlier books in this series you will probably enjoy it right from the start, but it can stand on its own merits. Even if Hamilton Sparrow takes a while to grow on you. Really, ruining a girl's wedding!
SUMMARY
With wedding bells ringing and a killer stalking from the shadows, a former British spy makes up for lost time with the one that got away in this thrilling Regency romance from the author of Spy Fall and License to Wed.
Emilia St. George is moments away from marrying the admired grandson of a duke when the man who once jilted her decides to kidnap her at the altar. It's the second time in five years Hamilton Sparrow has ruined her wedding day, and Emilia isn't about to forgive him. The mere sight of her ex-fiancé revives painful memories—and, most regrettably, aching desires that refuse to be ignored.
Scanning the guests at Emilia's wedding, Sparrow spots a familiar face: an assassin he recognizes from his days as a spy in France. Whisking Emilia away, he's pleasantly surprised by her newly formed curves. Could this be the same flame-haired slip of a girl once promised to Sparrow? And does the fop she still insists on marrying realize what a prize she is? True, Sparrow left Emilia at the altar. But he's afraid that the only way to right that particular wrong is to risk the one thing he's always guarded: his heart.
---
What do you think about this review?
Comments
No comments posted.

Registered users may leave comments.
Log in or register now!