"The folks in Ransom Canyon welcome a new stage singer"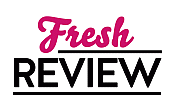 Reviewed by Clare O'Beara
Posted February 12, 2017

Fifth in the 'Ransom Canyon' series by popular author Jodi Thomas, comes the Cinderella story of a sheriff. Sheriff Dan Brigman, a mature divorced father, finds a woman's boot in the road one night. A blue boot with rhinestones and a tall heel. He brings it to the nearest Texas bar, since the evening is quiet, but nobody can recall who the owner might be.
WILD HORSE SPRINGS is packed with lively and friendly folks, so if you have not previously made the trip to Ransom Canyon you don't need to worry. You'll be able to fit in quickly. Brandi Malone is also a newcomer, as she's a travelling singer who has stopped off to perform at the new club outside town. Dan turns up here with the boot and she's thrilled to have it returned to her. The two chat over a meal, and Brandi decides she could make an exception to her no-men rule. Life on the road isn't as much fun as it used to be ten years ago.
Life in the small town of Crossroads isn't entirely quiet, and Dan has to arrest a local teenager for rowdiness. A former Texas Ranger out at Wild Horse Springs comes off his horse in open country and has to be helicoptered to help. Not alone that, but half the drunks in town are convinced they are going to go home with Brandi after her stage set each night. Dan decides he has to keep her safe. It's his duty. Then matters start getting more complicated.
By the end of the book quite a lot of troubles have developed and the mixture of characters and plots will amuse and entertain you. I like that the different stories will appeal to a variety of age groups. The main romance smoulders along between Dan and Brandi but it's by no means the only one as various people meet and get on well, or discover how much someone means to them. What seemed like a quiet town turns out to be a lively one, just in a relaxed way most of the time.
Jodi Thomas has previously written several other series like Harmony, Whispering Mountain and Wife Lottery, all romances featuring larger than life Texans. I recommend WILD HORSE SPRINGS for adult romance readers who enjoy an ongoing story about a small town.
SUMMARY
In the heart of Ransom Canyon, sometimes the right match for a lonely soul is the one you least expect
Dan Brigman may not lead the most exciting life, but he's proud of what he's achieved: he's a respected lawman, and he's raised a bright, talented daughter on his own. But finding a lone, sparkly blue boot in the middle of a deserted highway gets him thinking maybe the cowgirl who lost it is exactly the shake-up he needs.
After losing her baby girl, Brandi Malone felt like her soul died along with her daughter. Now singing in small-town bars to make ends meet, she's fine being a drifter—until a handsome sheriff makes her believe that parking her boots under his bed is a better option.
College grad Lauren Brigman has just struck out on her own in downtown Dallas when a troubling phone call leads her back home to Crossroads. Her hometown represents her family, friends and deepest hopes, but also her first love, Lucas Reyes. Will Lauren's homecoming be another heartbreak, or a second chance for her and Lucas?
---
What do you think about this review?
Comments
No comments posted.

Registered users may leave comments.
Log in or register now!