"Two strong personalities forge a new path"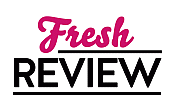 Reviewed by Helen Williams
Posted February 8, 2017

Romance Erotica Sensual | Erotica
HOLDING ON TIGHTER is another great story in The Wicked Lovers Series. This series covers "conventional" and "unconventional" relationships with some strong personalities. Once again Shayla Black provides her readers with intense action, sizzling sexual chemistry, and strong characters. This story is about two people who have their own set of rules and their own thoughts on how to carry them out. When threatened they will do whatever is necessary to save each other.
Jolie Quinn is a rising fashion star who is used to being in charge and doing things her way. She has set goals that she has every intention of reaching. Heath Powell is the gorgeous British security contractor that she recently hired. They become a challenge for each other. Jolie has career ambitions and no time for anything interfering with that. Heath is broken because of a tragic past and because of that has a rule of staying unattached. Jolie challenges Heath in ways that he has never encountered. They stir up feelings that they find hard to ignore and find some unusual places to give in to them.
Shayla Black does an incredible job of showing how these two people overcome adversity and the tragedy of loss to forge a new path for themselves. She also shows how betrayal destroys a friendship and the length a person is willing to go in order to sustain a lie. When a mysterious threat puts Jolie's life in jeopardy Heath calls on his friends from previous Wicked Lovers novels and they show just how tough and dangerous they are when you mess with one of their own.
This is a great story about a person willing to sacrifice herself in order to save the other. Looking forward to the next story! Anything written by Shayla Black is always worth the read.
SUMMARY
Jolie Quinn is a woman in charge. Her no-nonsense attitude has made her a rising star in the fashion world and her brand a household name among the Dallas elite. Nothing will stop her from achieving her goals—not even the gorgeous British security contractor who seems just as interested in seeing her personal assets as he is in protecting her professional ones.
After a tragedy left him broken, Heath Powell made a rule of staying unattached. But Jolie challenges him in a way he can't ignore, and he isn't used to backing down from a confrontation—especially when the reward for winning could feel so good. As passion blazes between them, the stubborn, confident beauty arouses more than his desire. She touches his heart.
When a mysterious enemy threatens Jolie and her company, Heath is the only person Jolie can trust to help. But working with him to save her business might put her dangerously at risk of falling in love...
MATURE CONTENT
---
What do you think about this review?
Comments
No comments posted.

Registered users may leave comments.
Log in or register now!