"A cold case confuses the London police"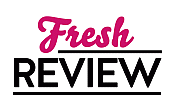 Reviewed by Clare O'Beara
Posted February 6, 2017

Another case for the cops of Shepherd's Bush Station. After the last incident which implicated senior police officers in abusing young poor women, all are pleased that it's a cold case. No internal politics here, no press leaks and stress. Just paperwork. A set of remains has been found while digging a garden in London. The OLD BONES need to be identified.
Tragically the bones are found to belong to a young teenage girl. DI Bill Slider accepts that there is no connection to the new owners of the house. The bones may have lain here for over twenty years. So who used to live here, and did any girls get reported missing locally? All the records will be on paper, not computer. Worse than the prospect of hunting for a killer from so long ago is the worry that there may be more than one grave to find.
The staff at the station expands with two experienced transfers, both men. However we also see the practical Irish lass Connolly applying herself to the cases of girls past and present. Maybe if she helps young people get out of trouble they won't end up in worse trouble. We also see a touching and normal family scene when Slider's current family and first family have a Sunday meal together, although Slider, being a policeman, can't entirely shake off his thoughts of a family shattered by the loss of a daughter the same age as his own daughter.
If you enjoy British police procedurals, this cold case meets the highest standards. Files range from cardboard folders in basements to the patent office to Google Street View; while all persons even slightly connected are tracked down and, if still alive, interviewed. Good old-fashioned policing is a joy to read. This being a modern crime novel, though, there's a twist. Maybe I read too much crime, because I saw it coming and was unfazed. We can still appreciate the artfulness of the experienced author, Cynthia Harrod-Eagles. Districts of London are described in terms of family residences rather than tourist sites, while I found several references to pop culture both past and present.
Get your notebook and pen out for the interviews and clues, and see if you can beat our old mate Bill Slider to the conclusion of OLD BONES.
SUMMARY
DCI Bill Slider tackles the coldest of cold cases in this absorbing mystery.
A young couple discover human remains buried in the garden of their new house: could this be the resting place of 14-year-old Amanda Knight, who disappeared from the same garden two decades before, and was never seen again?
The problem comes almost as a relief to DCI Slider, still suffering from the fallout of his previous case. He is not popular with the Powers That Be, and his immediate boss, Detective Superintendent Porson, reckons that at least this little puzzle will keep Slider out of trouble. After all, with a murder twenty years in the past, this is the coldest of cold cases. Most of the suspects and principal players are now dead too, and all passion is long spent. Or is it?
---
What do you think about this review?
Comments
No comments posted.

Registered users may leave comments.
Log in or register now!