"Who is the girl in the crab pot? That's up to Tracy Crosswhite to find out!"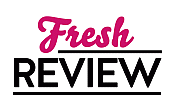 Reviewed by Magdalena Johansson
Posted January 23, 2017

THE TRAPPED GIRL is the fourth book in Tracy Crosswhite series and in this book she has to find out the identity of a girl found dead in a crab pot, and also find the person who has put the girl there. It's not an easy case and when the evidence points to this being a woman that disappeared a couple of months ago is Tracy reminded of her own sister's disappearance and murder.
Although I've loved the previous books in this series, THE TRAPPED GIRL is the first Tracy Crosswhite book that really didn't work for me. I had a hard time getting into the story, and frankly I never felt that interested in this case about the girl in the crab pot. What bothered me from the beginning was the "diary" entries from the possible murder victim that inter-looped with the story. It just slowed down the book and every time it was time for a new "diary entry" did I mentally groan. It just felt so out of place in the story, I would have preferred flashbacks, or perhaps just someone's thoughts. Now it felt like I was reading a diary. But it was never really explained if it was it or not. It just confused me.
The Tracy Crosswhite series has until now been quite good, but this book just didn't rock my boat. Unfortunately, even the personal stuff going on in Tracey's life bored me. There weren't that many twists in the story that took me by surprise, rather it often felt like it was an obvious turn instead of a surprise twist. However, towards the end, did the book both get better and surprise me with some twists that I had not seen coming. I quite liked the ending of the book with the final confrontation between Tracy and he/she who-would- not-be-named.
THE TRAPPED GIRL may not have been a favorite book of mine when it comes to this series, but I will definitely keep on reading this series because I like Tracy Crosswhite and I do want to know what happens next in her life. This book can be read without the reader having read the previous books. But, the first book in this series really quite good, and I definitely recommend starting from the beginning.
SUMMARY
When a woman's body is discovered submerged in a crab pot in the chilly waters of Puget Sound, Detective Tracy Crosswhite finds herself with a tough case to untangle. Before they can identify the killer, Tracy and her colleagues on the Seattle PD's Violent Crimes Section must figure out who the victim is. Her autopsy, however, reveals she may have gone to great lengths to conceal her identity. So who was she running from?
After evidence surfaces that their Jane Doe may be a woman who suspiciously disappeared months earlier, Tracy is once again haunted by the memory of her sister's unsolved murder. Dredging up details from the woman's past leads to conflicting clues that only seem to muddy the investigation. As Tracy begins to uncover a twisted tale of brutal betrayal and desperate greed, she'll find herself risking everything to confront a killer who won't go down without a deadly fight. Once again, New York Times bestselling author Robert Dugoni delivers a taut, riveting thriller in the fourth installment of his acclaimed Tracy Crosswhite series.
---
What do you think about this review?
Comments
No comments posted.

Registered users may leave comments.
Log in or register now!