"Another great story by Brenda Jackson with strong characters!"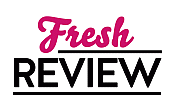 Reviewed by Helen Williams
Posted January 23, 2017

Multicultural Romance | Romance Suspense
FORGED IN DESIRE is the first book in The Protectors Series by Brenda Jackson which is a spin off of The Grangers Series. In this story you will be reintroduced to the Grangers and how Shep Granger became involved with the men of The Protectors. If you read The Granger Series then you will remember these strong-willed, take charge men who meet women who are very much their equal. FORGED IN DESIRE shows how a person with a not so clean past comes out on the other side and changes his future.
Margo Connelly served on a jury and now her life is threatened. Her uncle gets her a bodyguard who serves as her protector. Lamar "Striker" Jennings will do anything to help his friend. So when that friend asks for his help in protecting someone he cares about he takes on the assignment.
Margo and Striker will lock horns because Margo does not like the way Striker takes control. Striker is an alpha male who expects Margo to follow his directions. There is a strong sexual chemistry between them that Striker has every intention of avoiding. Margo sees no reason why they can't go with their feelings.
Because of his past Striker finds it difficult to go with what he's feeling. It will take some soul searching and coming to terms with his past before he can a allow himself to accept what is in front of him. Margo understands the issues that Striker is battling with and is very supportive in giving him the room and space he needs.
This is a great beginning for a new Brenda Jackson series about family and the dynamics involved in what family means whether by blood or not. If you have not read The Granger Series I recommend them because you will see how and what made these men become the men they are.
SUMMARY
Strong enough to protect her. Bold enough to love her.
When good girl Margo Connelly becomes Lamar "Striker" Jennings's latest assignment, she knows she's in trouble. And not just because he's been hired to protect her from an underworld criminal. The reformed bad boy's appeal is breaching all her defenses, and as the threats against her increase, Margo isn't sure which is more dangerous: the gangster targeting her, or the far too alluring protector tempting her to let loose.
Though Striker's now living on the right side of the law, he's convinced his troubled past keeps Margo out of his league. But physical chemistry explodes into full-blown passion when they go on the run together. Surrendering to desire could be a deadly distraction—or finally prove that he's the only man qualified to keep her safe, and win her love.
---
What do you think about this review?
Comments
No comments posted.

Registered users may leave comments.
Log in or register now!