"Fantastic sequel in an action filled series"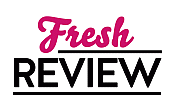 Reviewed by Samantha Randolph
Posted January 11, 2017

In the sequel to MOVING TARGET, Cassie Arroyo, an American going to school in Italy, has finally found the Spear of Destiny. Unfortunately, just when she had it, she lost it in a betrayal she never expected. Now, Cassie must find it again and fix the dark destiny she may have set for the world. As Cassie starts to feel the pull of the power she could have, she faces a major choice of trust that will change everything.
RETURN FIRE by Christina Diaz Gonzalez takes all the action and adventure from book one and turns everything up a notch. From the events of the last installment, Cassie's faith has been shaken. She is hurt, and though Asher is by her side, they still have much to go through if they want to fix the future. As Cassie and her allies continue their journey through Italy, they unravel clues to something that might change things even more than the Spear of Destiny. From the first chapter, the action doesn't let up, building expertly to a whirlwind of a climax.
In addition to the fast-paced plot, the themes likewise shine. Gonzalez explores what friendship and forgiveness mean on a number of levels. It addresses questions like what happens when a close friend betrays you, can trust be regained, and what do you do when you're caught between two people? We also learn more about Cassie's family, and this prompts a significant discussion on whether we are likely to follow the same path as our blood or whether we have the power to make our own choices.
Readers who love a good, quick novel that spans a country, includes a secret organization, and tackles important themes should start the Moving Target series immediately.
SUMMARY
Cassie Arroyo has found the long-lost Spear of Destiny--only to have it stolen right out from under her! In Return Fire, Cassie and Asher must regain the spear.
This time, however, it's not enough just to find it: Cassie realizes that when she used the spear, she set the world down a path that could eventually lead to serious trouble. Can she find a way to stop the terrible chain of events that she set into motion?
As she tries to re-shape her own destiny, Cassie takes off on a breathless adventure across Italy, leading her to a forest outside Rome, a Caravaggio painting full of clues, and a villa by the sea. There, in the ultimate showdown, Cassie has to decide who she can truly trust. And when the chance to use the spear presents itself again, she has to figure out if she can even trust herself.
Kids will be clamoring for this sequel after finishing Moving Target, and this has even more thrills, riddles, and page-turning excitement!
---
What do you think about this review?
Comments
No comments posted.

Registered users may leave comments.
Log in or register now!